Trak Racer® Cockpit-Mounted Quad Monitor Stand - up to 45" Displays
Regular price
$444.00 USD
Regular price
$444.00 USD
Sale price
$444.00 USD
Unit price
per
Sale
Sold out
The product is out of stock
Trak Racer Black Anodized Aluminium Sim-Rig Integrated Quad Monitor Stand for 4 Monitors and TVs up to 45"
With centre monitor profile is 1200mm / 47.25" long
Trak Racer is the Official Simulator Supplier of Alpine F1 Team and Airbus Aircrafts.
Trak Racer Monitor Stands suit most monitors on the market with VESA Mounting Points (75/100/150/200/300/400mm) and come with a 5-year warranty. Enhance your gaming, entertainment or business experience with the premium monitor stand from Trak Racer.
Designed to be mounted directly onto an extruded aluminium sim rig with 2 or more rows of T-Slot. Adjustable in height, bracket width and back/forward to allow the monitors to be positioned to the perfect position.
Get Full Gaming Immersion!
Features:
Trak Racer's Integrated Quad (4) Monitor Stands hold monitors or TVs up to 45" and are built to the same high-end build that Trak Racer is renowned for.
Universal One Size Fits All design makes this monitor stand suitable for 3 x 45" displays when used as a quad holder. The display will depend on the mounting points on the back of the display.
Universal and fully adjustable for most extruded aluminium T-Slot Cockpits
Fully Adjustable allows you to adjust the bracket width and display height
Angle Adjustment of monitor/s
Strong 80mm x 40mm Extruded Aluminium Construction
Solid rig-mounted brackets
Angle Adjustment on VESA Mount
Built to the high-quality standard as all Trak Racer products
Easy Setup
Note. The centre monitor profile is 1200mm / 47.25" long.
Dimensions:
Width: 2360mm (when fully extended)
Depth: 600mm
VESA Mounting Points:
75mm x 75mm
100mm x 100mm
150mm x 150mm (via included extension bracket)
200mm x 200mm (via included extension bracket)
300mm x 300mm (via included extension bracket)
400mm x 400mm (via included extension bracket)
Note. Larger sizes available with additional mount
What's Included:
Trak Racer thick, carbon steel mounting brackets and fixing screws/nuts
4 x VESA Mounting Plate and fixing screws/nuts and VESA Extension Brackets
Trak Racer 80mm x 40mm Aluminium Frame and fixing screws/nuts
Warranty: 5 Years
Disclaimer. Trak Racer takes no responsibility for damage caused to personal effects while using this product.
Disclaimer. No Electronics (eg Monitors or gaming cockpit) are included with this listing.
TOP-QUALITY BUILD WITH FULL ADJUSTMENT
The upgraded Aluminium Trak Racer monitor stands are not just better looking than their competition but they are also more adjustable. The stands feature multi-adjustment of the vertical angle of the monitors and full adjustment slide on the horizontal.
Our stands are inspired by our cockpits and designed for maximum stability and strength. Each stand comes from quality core materials, unparalleled craftsmanship, and state of the art manufacturing processes.

Official Racing Simulator of Alpine F1 Team and Official Flight Simulator of Airbus Aircrafts
Since 2008, Trak Racer has been favored by professional drivers/pilots, game centers, massive gaming events, and event hire companies. By offering the highest quality gear in the industry, Trak Racer has collaborated with big-name brands such as, but not limited to, Alpine F1, Airbus, Xbox, Ubisoft, Sony, Castrol, Accord Hotels, and more.
If you're looking to partner with Trak Racer please get in touch.
Share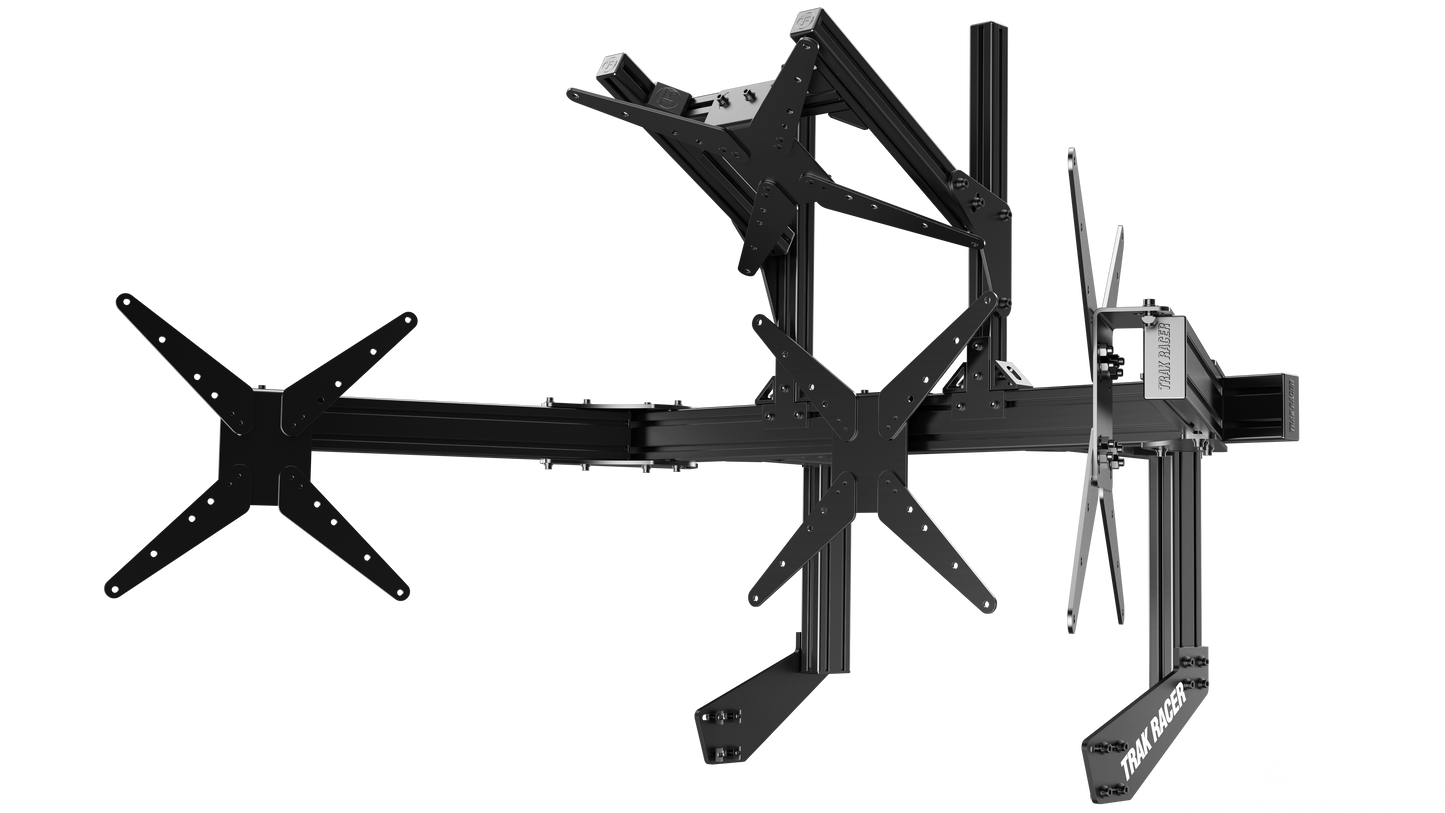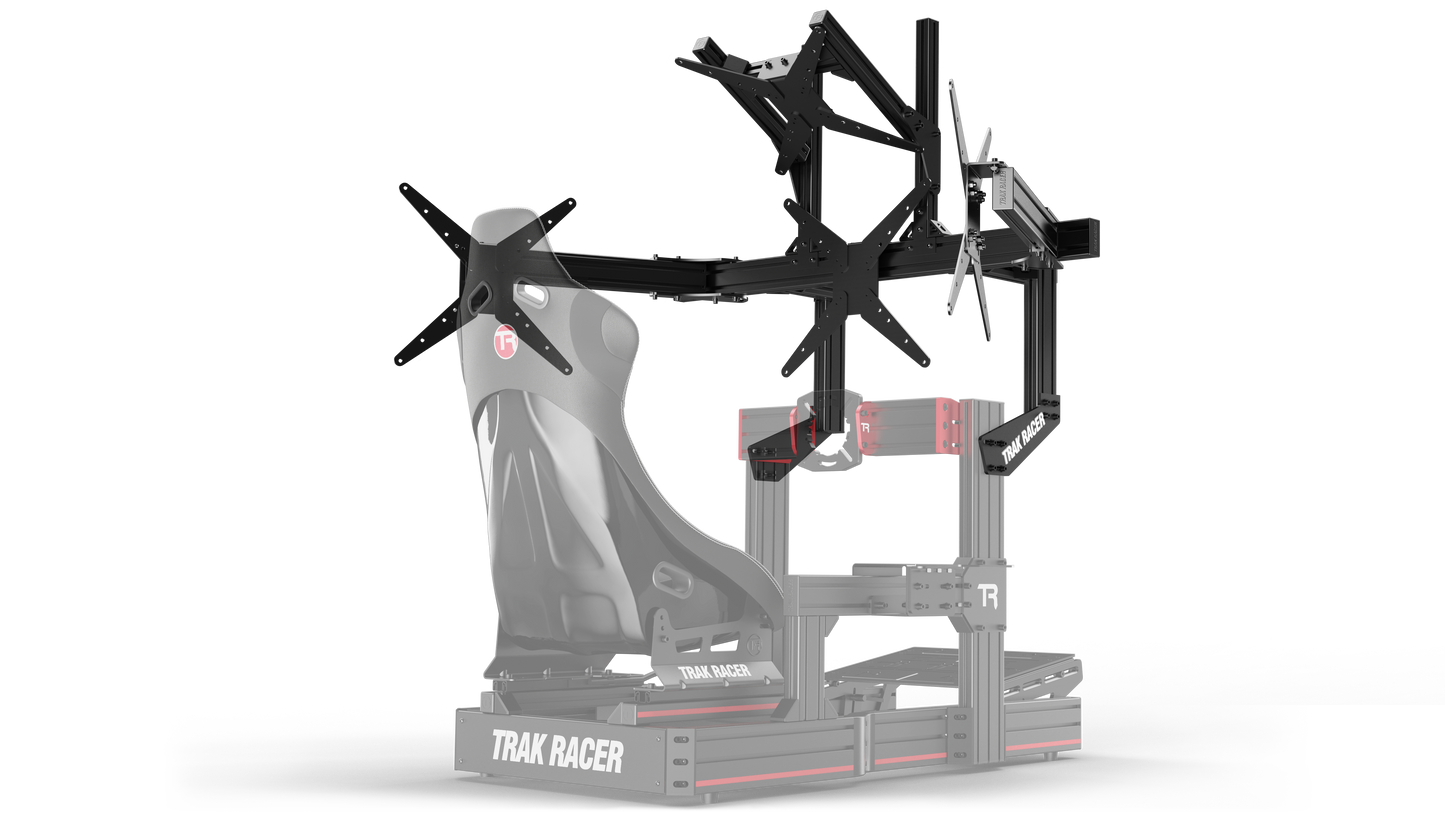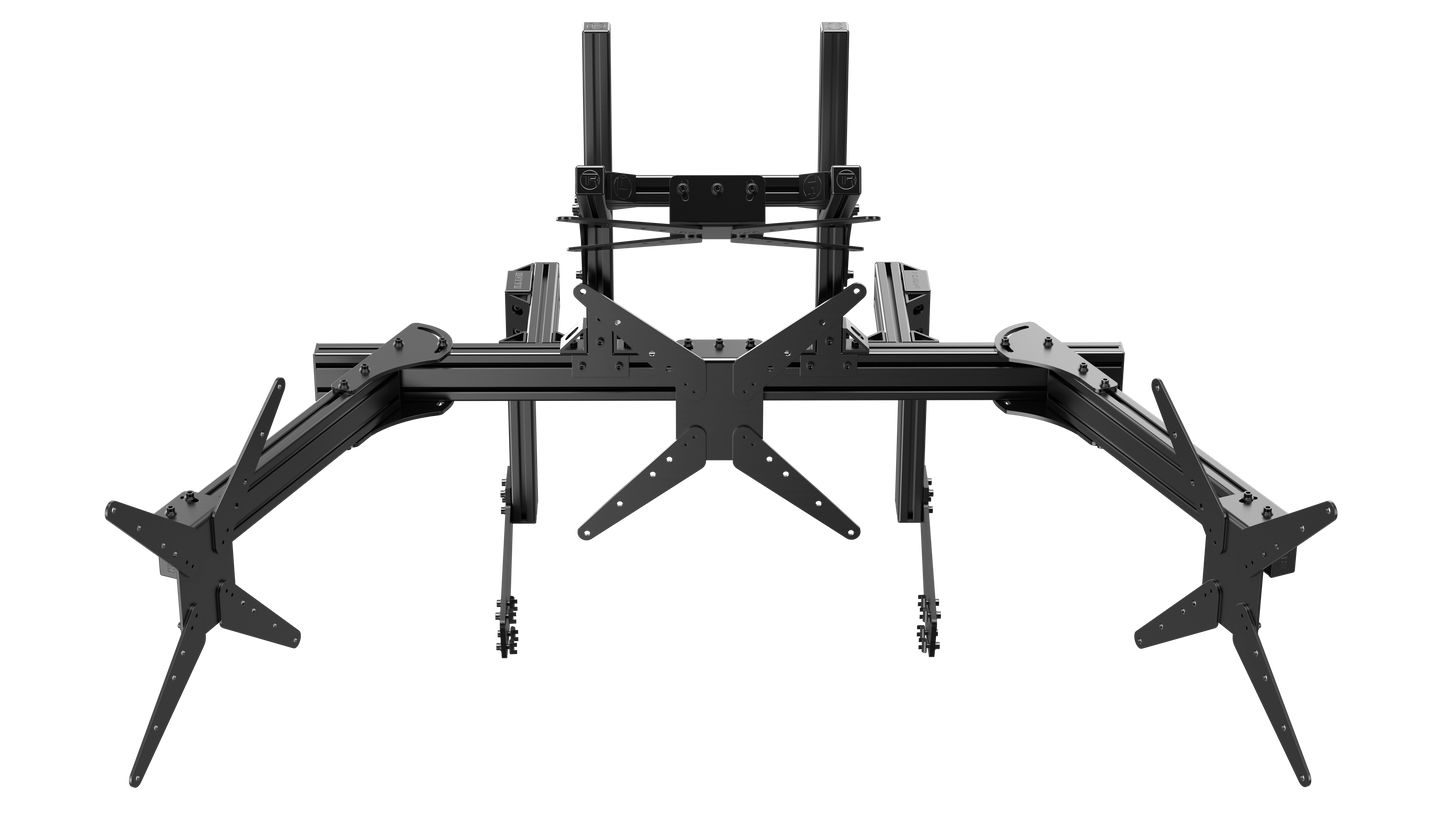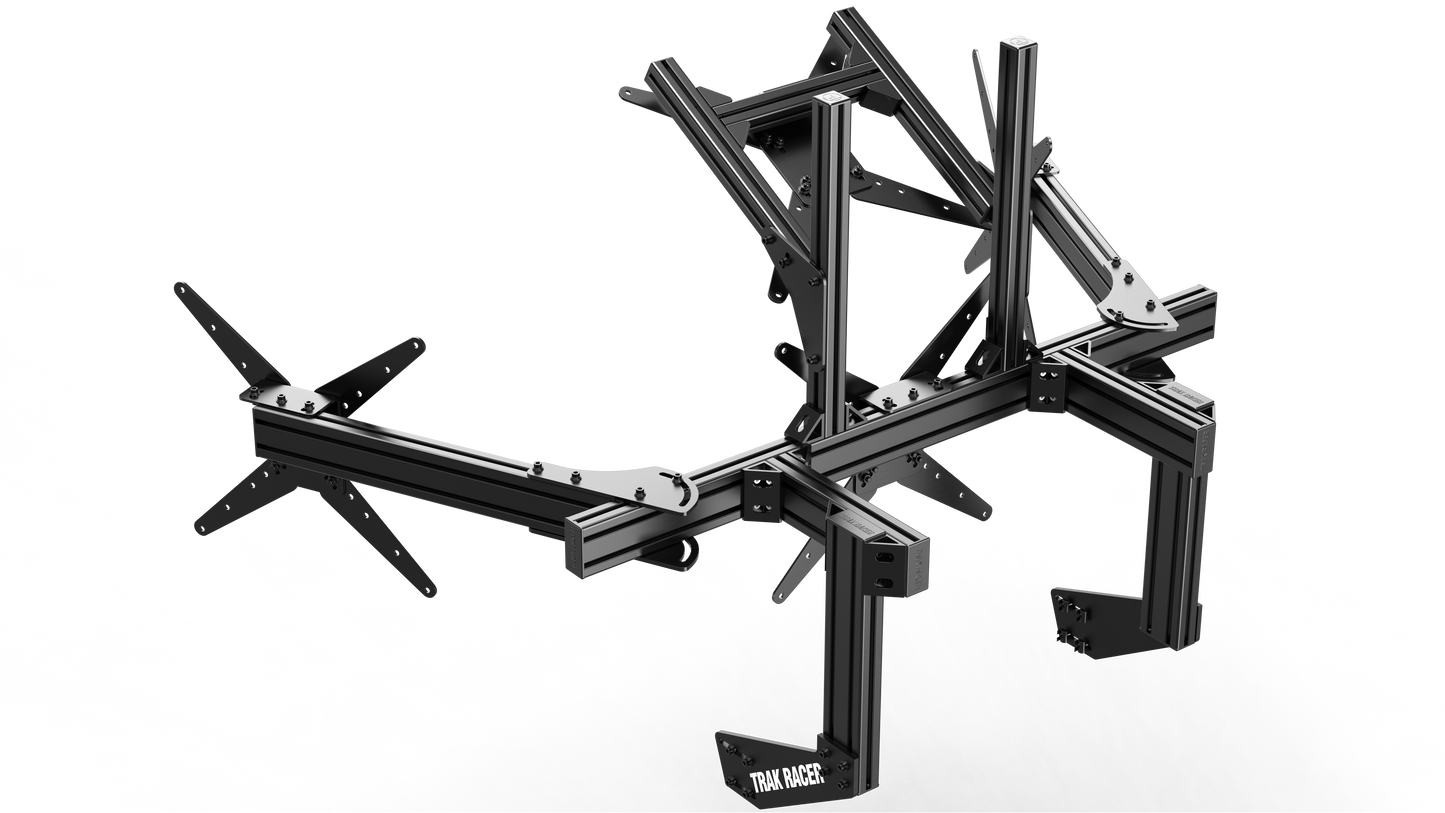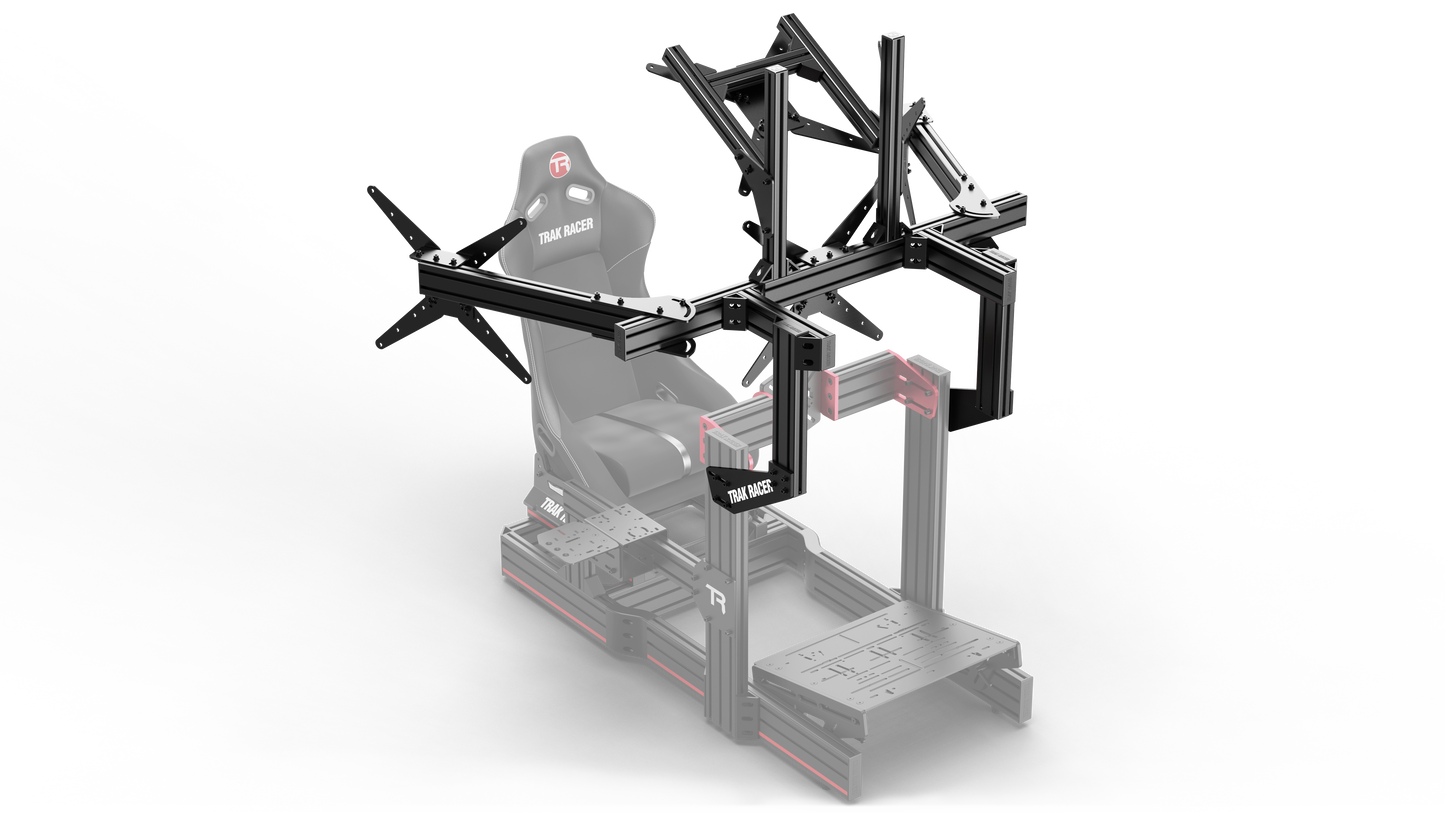 We're Experts

Our team of experts have experience on the track and on the sim. We'll do everything we can to help you set up the exactly what you need, making sure you don't miss a thing.

Ask us a Question

Quick Shipping

Everything that is in stock will ship the same day. We know you're eager to get in the racing seat, and we'll do everything we can to make sure it arrives safely at your doorstep.

Safety Matters

Even while racing on the sim, it is important to put safety first. Our collection of safety apparel contains gaming specific and FIA/SFI certified, top of the line products.

Shop Safety
Fanatec®
We offer the best products from the top in the industry. The 100% custom motor was developed in Germany specifically for sim racing. It delivers sensational performance thanks to patented FluxBarrier technology, communicating the nuances of force feedback detail to your hands with remarkable clarity.
Don't miss a race.
View our calendar for the latest race information and how to register. Get yourself in the hot seat and start racing today.
Event Calendar