Fanatec® ClubSport Shifter SQ V 1.5
Regular price
$270.00 USD
Regular price
Sale price
$270.00 USD
Unit price
per
Sale
Sold out
The product is out of stock
Solid Full Metal Design
The ClubSport Shifter is entirely made of metal, which equates to mean: built-in quality, durability and reliability.
Outside And Inside
The full metal construction of the shifter assures perfect design. Its impressive weight also testifies to its reliable sturdiness.
Designed to Last
All components are high-quality and were chosen to ensure maximum lifetime and durability.
Realistic Functionality and Feeling
The advanced technology of the ClubSport Shifter SQ will bring the feel of authentic racing right into the entertainment center of your home.
H-Pattern With Locked Reverse and 7th Gear
The ClubSport Shifter SQ features 7 speeds on a traditional H-Pattern, just like in a Porsche 911. Pressing down the shifter in order to shift into the 7th gear or reverse keeps you from shifting incorrectly and makes you go faster.
Sequential Mode at The Flip of a Switch
The ClubSport Shifter SQ features both the H-Pattern and sequential modes to allow for more driving flexibility and comfort. You can switch from the H-Pattern Mode to the ultra-realistic sequential mode without having to unplug or reboot the shifter, without having to remove the knob and even without needing a tool.
H-Knob and Sequential Knob
The ClubSport Shifter SQ comes with two titan grey polished anodized knobs in the box. Both enhance the technical qualities of each mode. The H-Knob allows for quick shifts whereas the sequential knob provides extreme comfort. They both deliver a timeless, classic and elegant look.
Standard Mount for Automotive Knobs
Thanks to its design, you will be able to change the knobs according to your own personal taste. Not only will you be able to give your shifter the perfect look, but you will also be able to customize it to match your exact driving preferences.
Features
Full metal construction
Ultra realistic shifting experience
7 gear H-Pattern mode
Reverse gear with inhibitor to prevent accidental shifts and makes handling it, more realistic
Very realistic sequential mode with strong haptic feedback
Easy to switch between sequential and H-Pattern mode
Shifter knob made of solid polished aluminum
Exchangeable gear knob, compatible to popular automotive standards
Adjustable shift feeling and resistance
Multiple mounting options on all 4 sides and bottom
Compatibility
IMPORTANT: To operate the ClubSport Shifter SQ you must connect it with either one of the following products:
Compatible to all Fanatec Wheel Bases / Racing Wheels
ClubSport USB Adapter (optional!): with the adapter you can use it on PC with any racing wheel of any brand (e.g. Logitech G29 / G920, Thrustmaster TX), in many games. For more details, see the product page of the

ClubSport USB Adapter
Platforms:
PC: The ClubSport Shifter SQ will work in most games, if connected to a Fanatec product with shifter port. Please check the compatibility details on the product page of the connected product.
Consoles: The ClubSport Shifter SQ can be used on gaming consoles in games that support shifters, if connected through a Fanatec Wheel Base / Racing Wheel. Please check the information on the product page of the Fanatec product through which it will be connected to the console. It will

not

work on consoles using the ClubSport USB Adapter.
Special Notes
IMPORTANT:

This product cannot be operated as a stand-alone product.
7th gear only detected if the shifter is connected to a ClubSport / CSL Elite Wheel Base or with the ClubSport USB Adapter
Packaging Details
Size (L x W x H) : 38.00cm x 23.00cm x 18.00cm
Weight: 3.28kg
Volume weight: 3.15kg
Whats included
ClubSport Shifter SQ
H-knob
Sequential knob
2 x connector cables

PS/2 - RJ12 40cm (15.75 Inch)

RJ12 - RJ12 115cm (45.25 Inch)

RJ12 - RJ12 40cm (15.75 Inch)
Share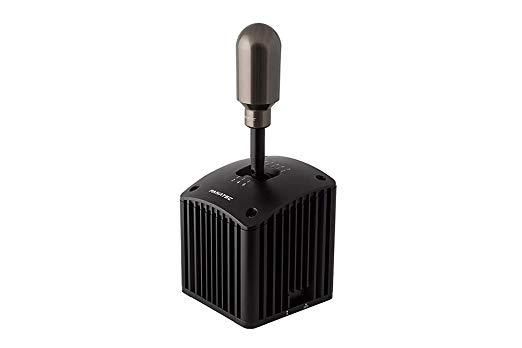 We're Experts

Our team of experts have experience on the track and on the sim. We'll do everything we can to help you set up the exactly what you need, making sure you don't miss a thing.

Ask us a Question

Quick Shipping

Everything that is in stock will ship the same day. We know you're eager to get in the racing seat, and we'll do everything we can to make sure it arrives safely at your doorstep.

Safety Matters

Even while racing on the sim, it is important to put safety first. Our collection of safety apparel contains gaming specific and FIA/SFI certified, top of the line products.

Shop Safety
Fanatec®
We offer the best products from the top in the industry. The 100% custom motor was developed in Germany specifically for sim racing. It delivers sensational performance thanks to patented FluxBarrier technology, communicating the nuances of force feedback detail to your hands with remarkable clarity.
Don't miss a race.
View our calendar for the latest race information and how to register. Get yourself in the hot seat and start racing today.
Event Calendar