Fanatec® CSL Universal Hub
Regular price
$151.00 USD
Regular price
Sale price
$151.00 USD
Unit price
per
Sale
Sold out
The product is out of stock
Performance and value.
The CSL Universal Hub supports a wide variety of wheel rims, combining many of the advanced features of the ClubSport Universal Hub but at a lower price.
EASY WIDTH ADJUSTMENT.
An innovative slider mechanism allows effortless positioning of the button islands and shifter paddles to suit different wheel sizes. Stepless slider for precise adjustment.
ATTACH ANY RIM YOU WANT.
Threaded holes for wheel rims with a 3 x 50 mm or 6 x 70 mm pattern means that all current Fanatec wheel rims can be attached to the CSL Universal Hub. It is also compatible with many wheel rims from brands such as MOMO, Sparco, or OMP.
Packed with features.
The design of the integrated button islands, display, and shifters provides a very neat appearance with several wheel rim combinations. The button layout is optimised for training muscle memory, with different sizes, shapes, and heights that will become familiar by feel alone.
PLENTY OF INPUTS.
Alongside eight standard buttons with snap-dome activation, the integrated button islands also feature a 2-way rocker switch, two 2-way toggle switches, and a 7-way FunkySwitch€ž with rotary encoder functionality.
SNAP-DOME SHIFTER PADDLES.
Reinforced with a honeycomb structure, the paddles are shaped to fit most wheel rims. The width of the paddle positions is adjusted together with the button islands as part of the slider mechanism. Snap-dome activation gives a reassuring click with every shift.
Tuning Menu access.
You can access the FANATEC'® Tuning Menu with just the press of a button. Adjust your wheel base force feedback and other hardware settings while you drive.
TUNING WITH THE FUNKYSWITCH€ž.
The 7-way FunkySwitch€ž is a multi-purpose input device, with d-pad, push-button, and rotary encoder. Press the Tuning Button to bring up the Tuning Menu on the integrated display, and adjust settings with the FunkySwitch€ž.
TOOL-FREE SIMPLIFIED QUICK RELEASE.
No clamping bolt required! The improved Simplified Quick Release Adapter clamps easily to the steering shaft by hand, without the need for tools. The adapter is also removable, and can be replaced with the ClubSport Quick Release Adapter, unlocking High Torque Mode on Podium wheel bases.
'
Innovative expanding design allows the hub to adjust to many sizes of wheel rim

Lightweight, stepless slider mechanism expands by 60 mm
Shifter paddle width adjustable from 214 mm to 274 mm (at widest point)

Shifter paddles with snap-dome activation
Integrated button islands (non-removable)
Eight standard buttons with snap-dome activation
2-way rocker switch
Two 2-way toggle switches
Tuning Menu button for instant access to force feedback and other Fanatec hardware adjustments
Three-digit LED display for Tuning Menu functions and telemetry data from compatible games or third-party software
7-way FunkySwitch€ž: left, right, up, and down directional inputs, push button, and rotary encoder functionality
New tool-free Simplified Quick Release Adapter design:

Improved ease of use (no clamping bolt required) and durability
Exchangeable, supports ClubSport Quick Release Adapter, unlocking High Torque Mode on Podium wheel bases
Avoids any play in the QR system

Low weight of 870 g (with Simplified Quick Release Adapter, not including wheel rim) for fast acceleration and fidelity
DataPort-C connector ready for future upgrades
Can be used with all Fanatec wheel rims and all third-party rims using the 6 x 70 mm or 3 x 50 mm bolt pattern (e.g. Sparco, MOMO, OMP)
Allows the use of third-party USB steering wheels on' all compatible Fanatec bases (direct USB connectivity is not possible)
---
Wheel Bases
ClubSport Wheel Base V2
ClubSport Wheel Base V2.5
CSL Elite Wheel Base'
CSL Elite Wheel Base V1.1
CSL Elite Wheel Base + officially licensed for PlayStation€ž
Podium Wheel Base DD1
Podium Wheel Base DD2
Podium Racing Wheel F1'®
This product is not compatible with the Podium Button Module Endurance.
Platforms
PC: this product is compatible with Windows PC.
Xbox: this product is not compatible with Xbox systems.
PlayStation: The functionality of this product on PS4 can be limited by the capabilities of the console (subject to firmware/OS changes and developer support). The full functionality can only be guaranteed on PC; this is also game-dependent. PlayStation 5: Check our platform compatibility page for more details.
---
In order to operate this product, a compatible Fanatec Wheel Base (not included) is mandatory!
Buttons and paddle shifters are not easily reached with larger, dished wheel rims.
DataPort-C connector is not compatible with USB devices.
High Torque Mode on Podium wheel bases is only available when using the ClubSport Quick Release Adapter with this Hub.
---
PACKAGING DETAILS
Dimensions (L x W x H)27.9cm x 19.3cm x 18.1cm
Weight0.92kg
Volume weight 1.14kg
WHAT'S INCLUDED
CSL Universal Hub
Simplified Quick Release Adapter (preinstalled)
Quick Guide
---
'
Share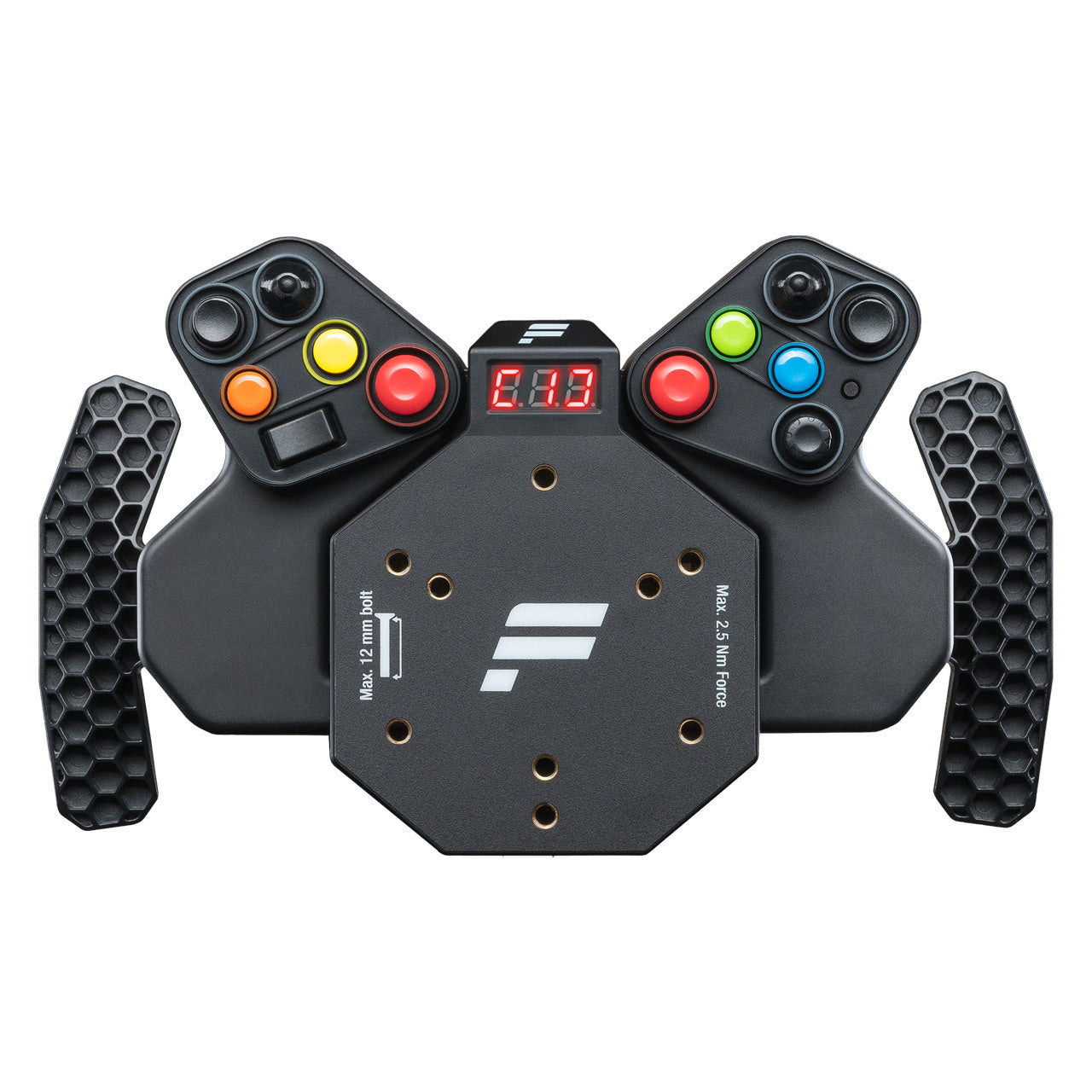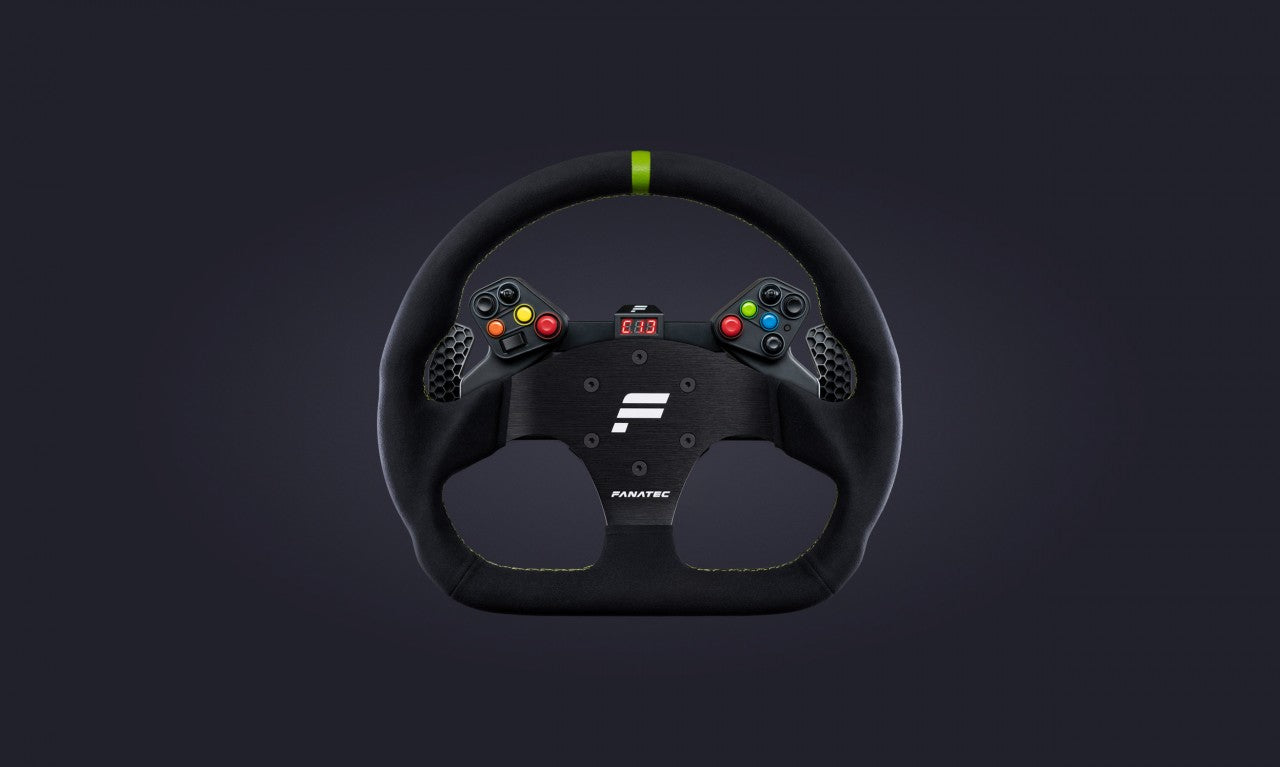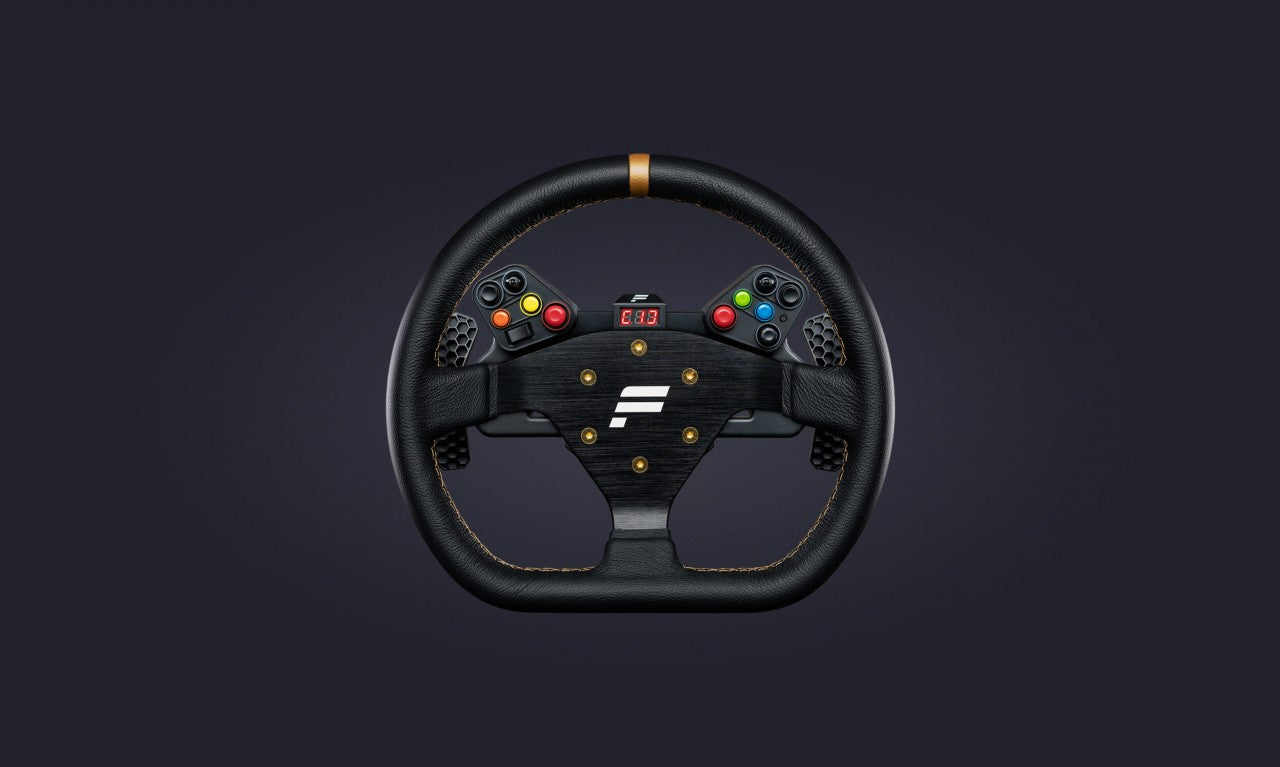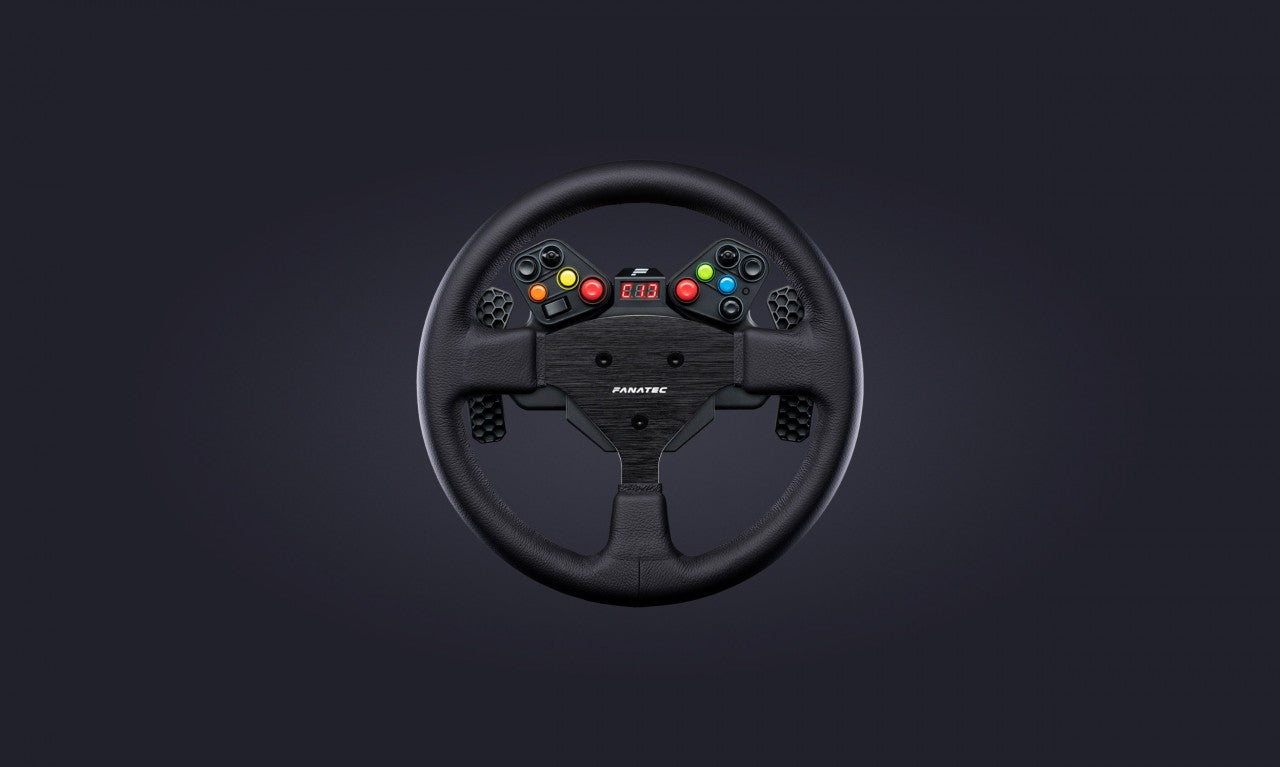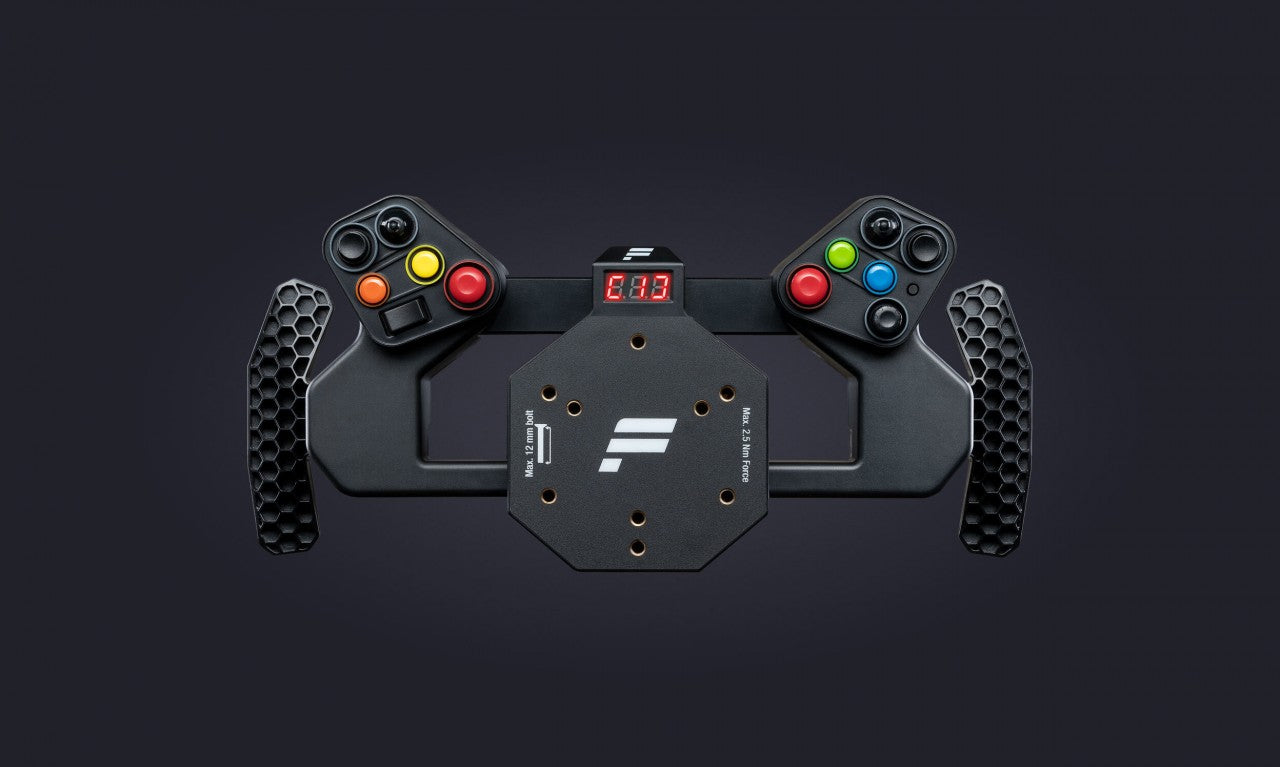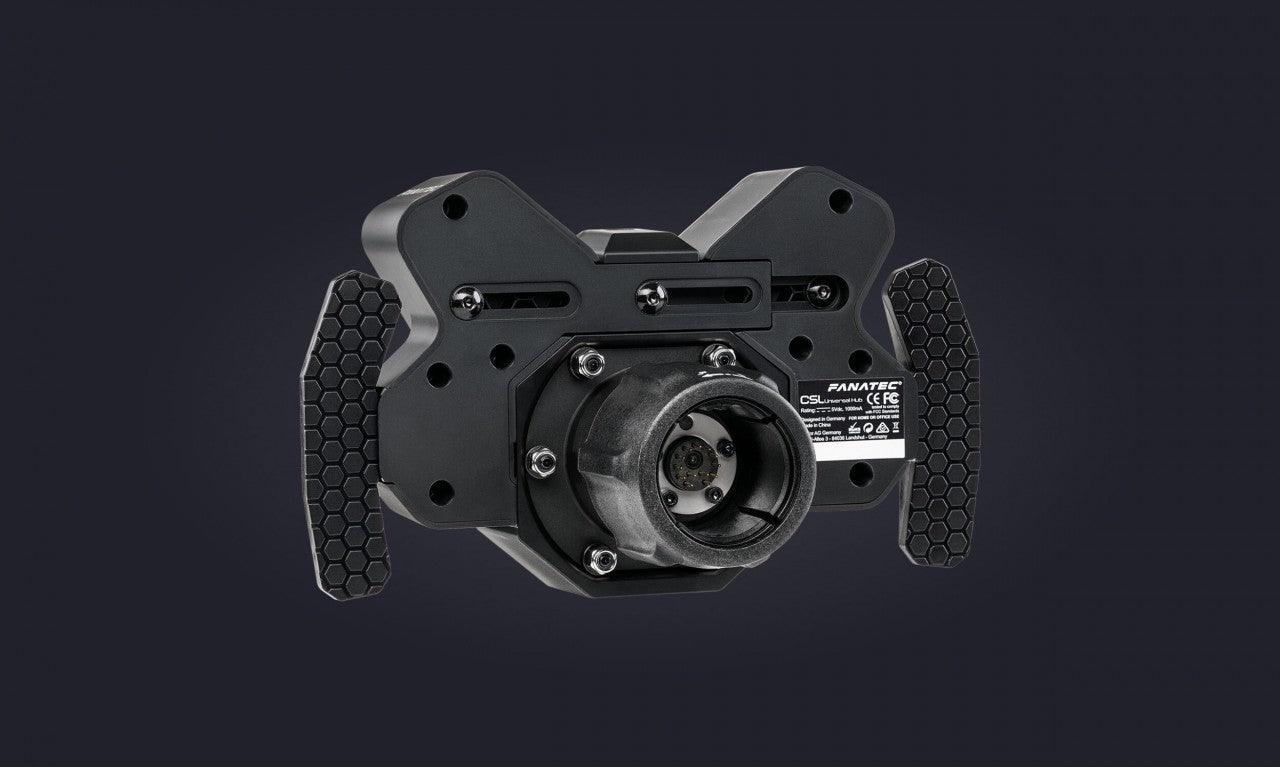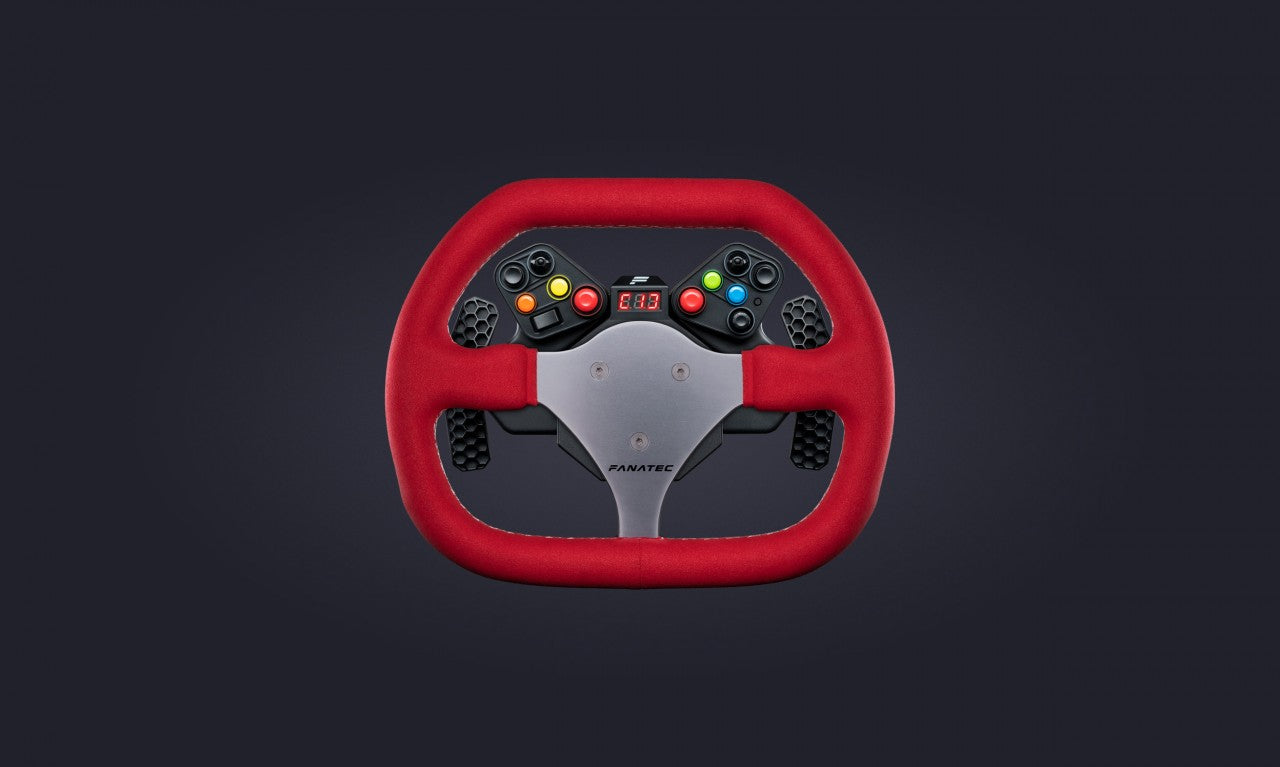 We're Experts

Our team of experts have experience on the track and on the sim. We'll do everything we can to help you set up the exactly what you need, making sure you don't miss a thing.

Ask us a Question

Quick Shipping

Everything that is in stock will ship the same day. We know you're eager to get in the racing seat, and we'll do everything we can to make sure it arrives safely at your doorstep.

Safety Matters

Even while racing on the sim, it is important to put safety first. Our collection of safety apparel contains gaming specific and FIA/SFI certified, top of the line products.

Shop Safety
Fanatec®
We offer the best products from the top in the industry. The 100% custom motor was developed in Germany specifically for sim racing. It delivers sensational performance thanks to patented FluxBarrier technology, communicating the nuances of force feedback detail to your hands with remarkable clarity.
Don't miss a race.
View our calendar for the latest race information and how to register. Get yourself in the hot seat and start racing today.
Event Calendar