Trak Racer® TR-One Fully Adjustable Direct Fit Wheel Mount for FANATEC PODIUM DD1 DD2 CSL DD BLACK
Regular price
$99.00 USD
Sale price
$99.00 USD
Unit price
per
Sale
Sold out
The product is out of stock
TR One Side-Mounted Fully Adjustable Fanatec Direct Drive Force Feedback Wheel Mount for Fanatec Podium DD1/DD2, DD PRO and CSL DD
About the TR One Wheel Mounting System
The TR One Wheel System is a Future Proof Wheel Mounting System that allows you to upgrade by replacing only a part of the mount depending on what wheel base you mount. The base structure is made of thick-walled extruded aluminium and the plates are meticulously crafted from high-quality aluminium then anodized.
The design of the aluminium plates allows for angle and distance adjustment. The base kit (Part Number: TR80-NWMA) consists of 2 x High-Quality 80x40mm Aluminium Profiles and 4 Red Anodised Aluminium Plates. Optional wheel mounts include a wheel deck and direct-drive front mounting plate - but this list will expand as more wheelbase brands become available. The plates themselves are extremely rigid and have a lot of adjustment for angle and forward/backwards fine-tuning - to get a perfect position!

Angle Adjustment: Fully Adjustable Mount with up to 12° degree tilt angle PLUS greater angle adjustments of the outer plates
Material: Anodised Red Aluminium Plates, Extruded Aluminium Profile, and Carbon Steel
Rig Compatibility: This part is compatible with Trak Racer Extruded Aluminium Rigs and other DIY Builds.
Not Compatible with Trak Racer TR80-LITE due to the wheel uprights only being 660mm/26" tall (compared to 780mm/30.7" on the TR80, TR120, and TR160).
Total Wheel Mount Width (with Wheelbase added): 580mm/22.83"
Compatible Wheel Bases:
Fanatec Podium DD1/DD2
Fanatec DD PRO
Fanatec CSL DD
Specifications:
Side Plate Thickness/Material: 2 x 10mm/Aluminium - Anodised Red
Aluminium Profile Size/Length: 2 x 180mm 40x120mm Extruded Aluminum Profile
Internal Plate Thickness/Material (without brackets): 2 x 10mm/Aluminium - Anodised Red
Internal Fanatec Base Plate: 4 x 5mm (2 each side for CSL DD and 1 each side for Podium - Included)
5 Year Warranty
Official Racing Simulator of Alpine F1 Team and Official Flight Simulator of Airbus Aircrafts
Since 2008, Trak Racer has been favored by professional drivers/pilots, game centers, massive gaming events, and event hire companies. By offering the highest quality gear in the industry, Trak Racer has collaborated with big-name brands such as, but not limited to, Alpine F1, Airbus, Xbox, Ubisoft, Sony, Castrol, Accord Hotels, and more.
If you're looking to partner with Trak Racer please get in touch.
Share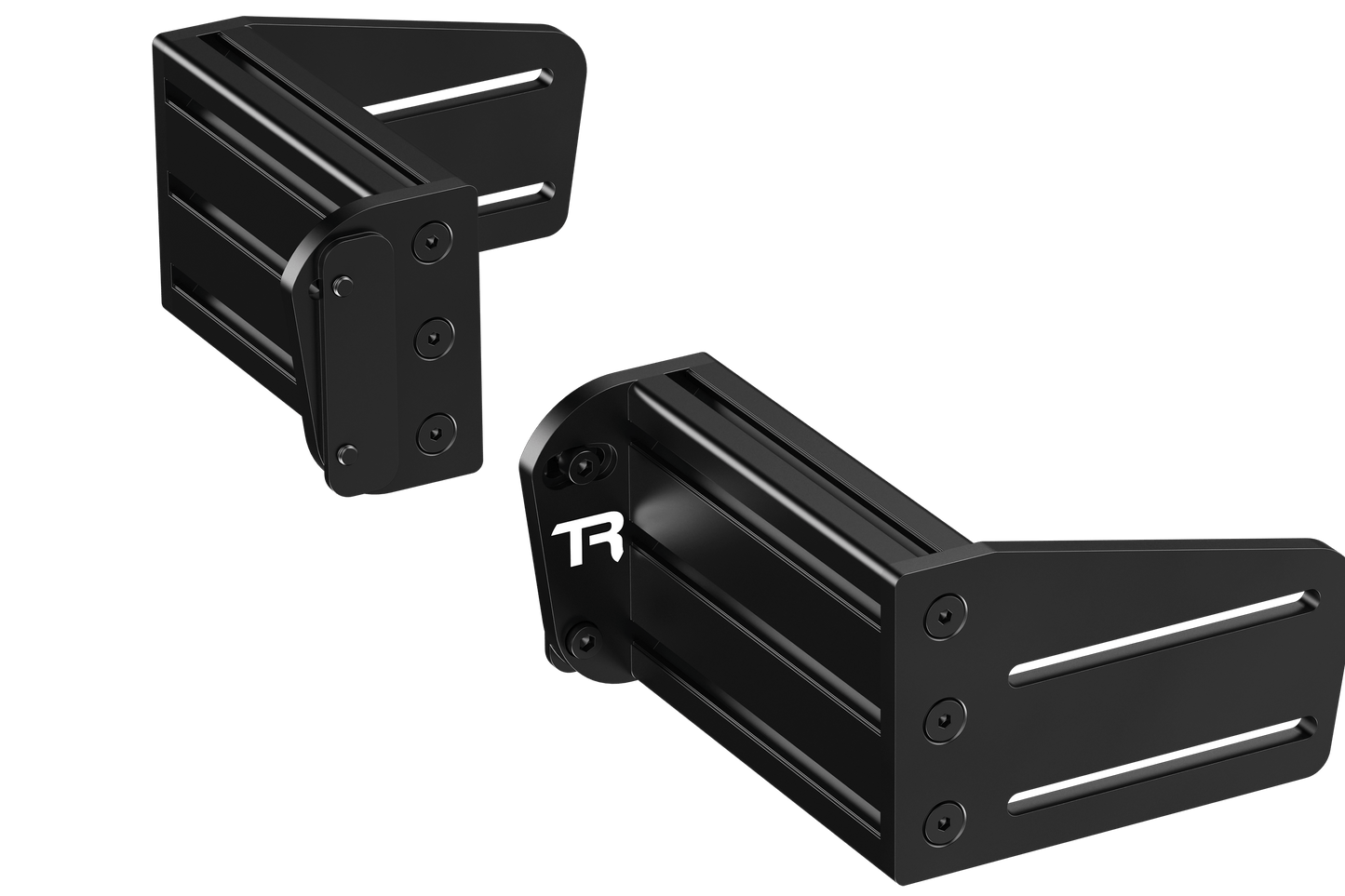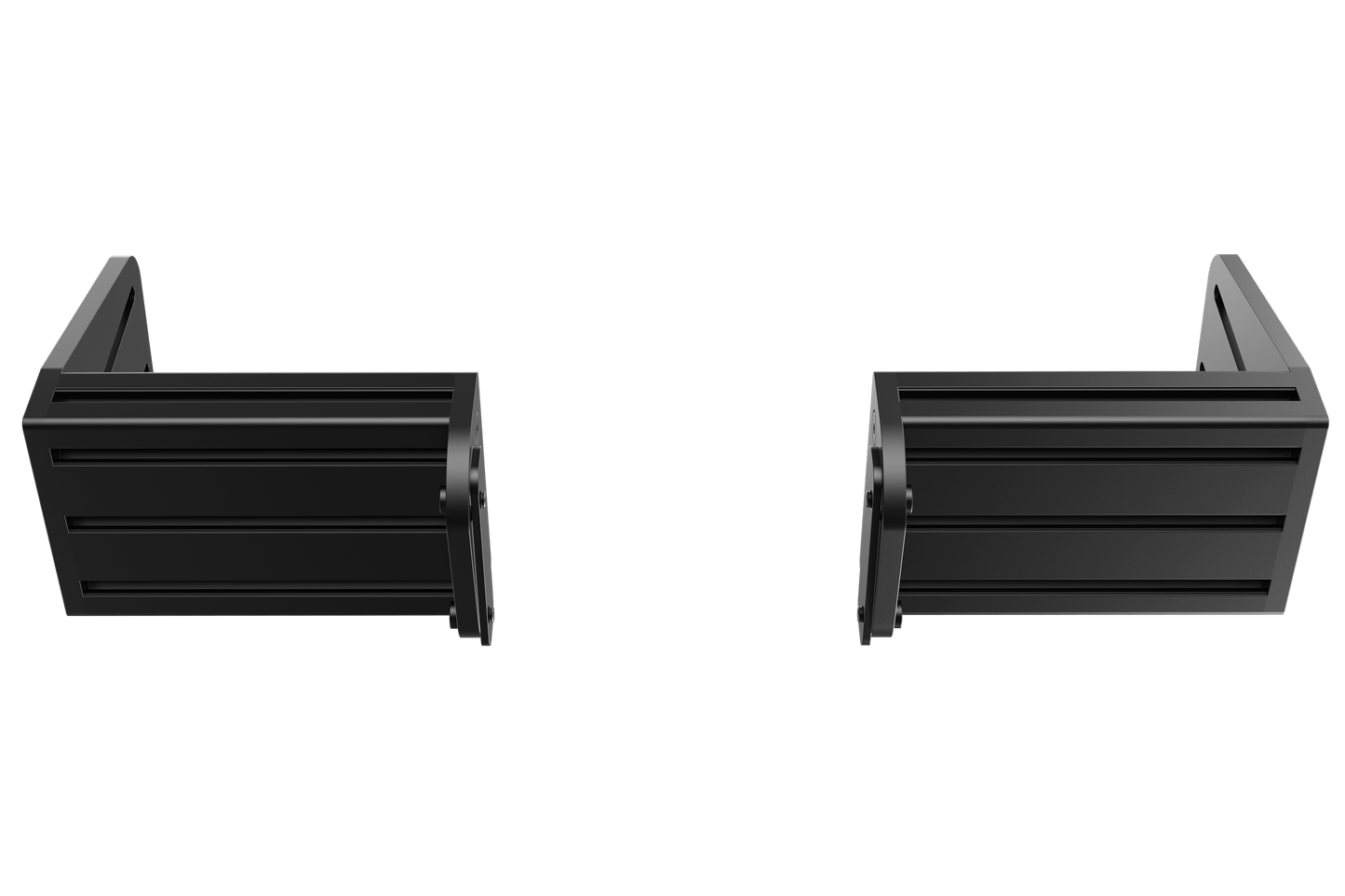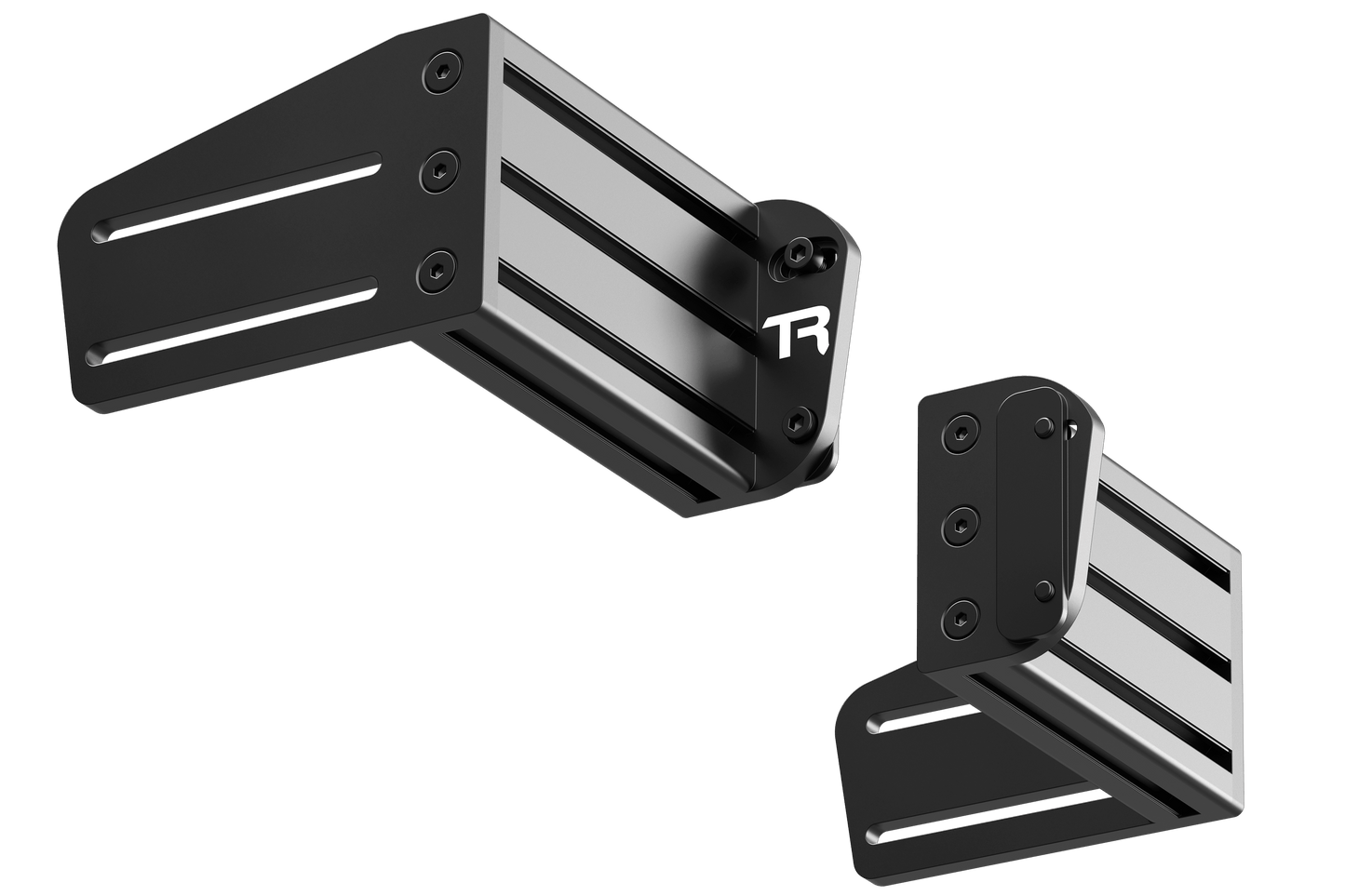 We're Experts

Our team of experts have experience on the track and on the sim. We'll do everything we can to help you set up the exactly what you need, making sure you don't miss a thing.

Ask us a Question

Quick Shipping

Everything that is in stock will ship the same day. We know you're eager to get in the racing seat, and we'll do everything we can to make sure it arrives safely at your doorstep.

Safety Matters

Even while racing on the sim, it is important to put safety first. Our collection of safety apparel contains gaming specific and FIA/SFI certified, top of the line products.

Shop Safety
Fanatec®
We offer the best products from the top in the industry. The 100% custom motor was developed in Germany specifically for sim racing. It delivers sensational performance thanks to patented FluxBarrier technology, communicating the nuances of force feedback detail to your hands with remarkable clarity.
Don't miss a race.
View our calendar for the latest race information and how to register. Get yourself in the hot seat and start racing today.
Event Calendar