Trak Racer® Pre-drilled Pedal Plate for use with Pedal Side Plates TR160-PEDALUP3, SP-TR80-OPNB and TR80-INVPED
Regular price
$60.00 USD
Sale price
$30.00 USD
Unit price
per
Sale
Sold out
The product is out of stock
This 6mm thick carbon steel pedal plate with pre-drilled mounting holes is compatible with the following pedals (and more):
Plate Dimensions: 477mm/ 18.78"" (wide) x 420mm / 16.50"" (deep).
TR160 Pedal Plate for use with TR160-PEDALUP3, SP-TR80-OPNB and TR80-INVPED
Pedal Deck Compatibility:
Fanatec CSL Elite Pedals, ClubSport V1/V2/V3 (including Inverted Pedals)
Thrustmaster T-LCM, T3PA, GT Ed, T3PGT, T3PA PRO add-on and T500, T150 pedals
Trak Racer Loadcell Pro Pedals (Coming Soon)
Heusinkveld Ultimate/Ultimate+, Sprint and Pro
Logitech G29, G920, G923
Meca Cup1-2, Meca Cup1-3, Clutch and Base Plate
VRS DirectForce Pro Pedals
HPP PRX 3P, JBV 2/3 Pedal System
Simagic P2000-S100 Pedal Set
BJ Sim Racing Steel Series, 1000psi Hydraulic
DC Sim Racing DC3
Sim Coaches P1-3
Simtrecs ProPedal GT
Asetek Hydraulic
Velazquez Engineering PRO+ Hydraulic
Simforge Mark-1
3DRAP Ngasa
Protosimtech PT2
OBP Pro Race V2 Sim Pedal System
Simworx Pro Series
WAVE IMPETUS
Quaife Throttle Pedal and Brake
Cube Controls Hydraulic
Also, Flight/Heavy Equipment
Thrustmaster TPR: THRUSTMASTER PENDULAR RUDDER
Thrustmaster T.Flight Rudder Pedals
Logitech Flight Rudder Pedals
Logitech Heavy Equipment
Contact us if your product is not listed
Includes:
Pre-Drilled Plate
All mounting screws and nuts for adding to Trak Racer pedal brackets.
Share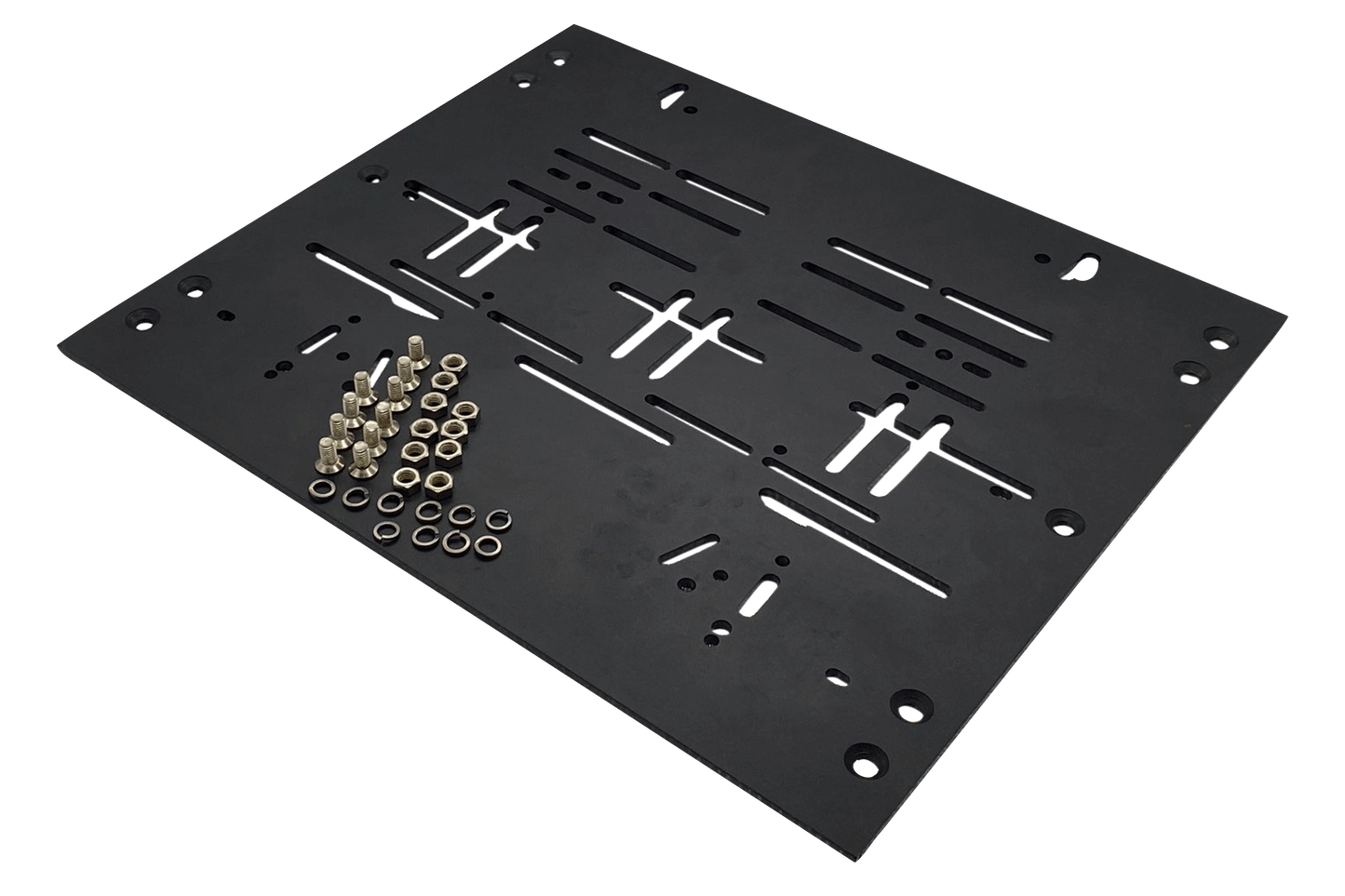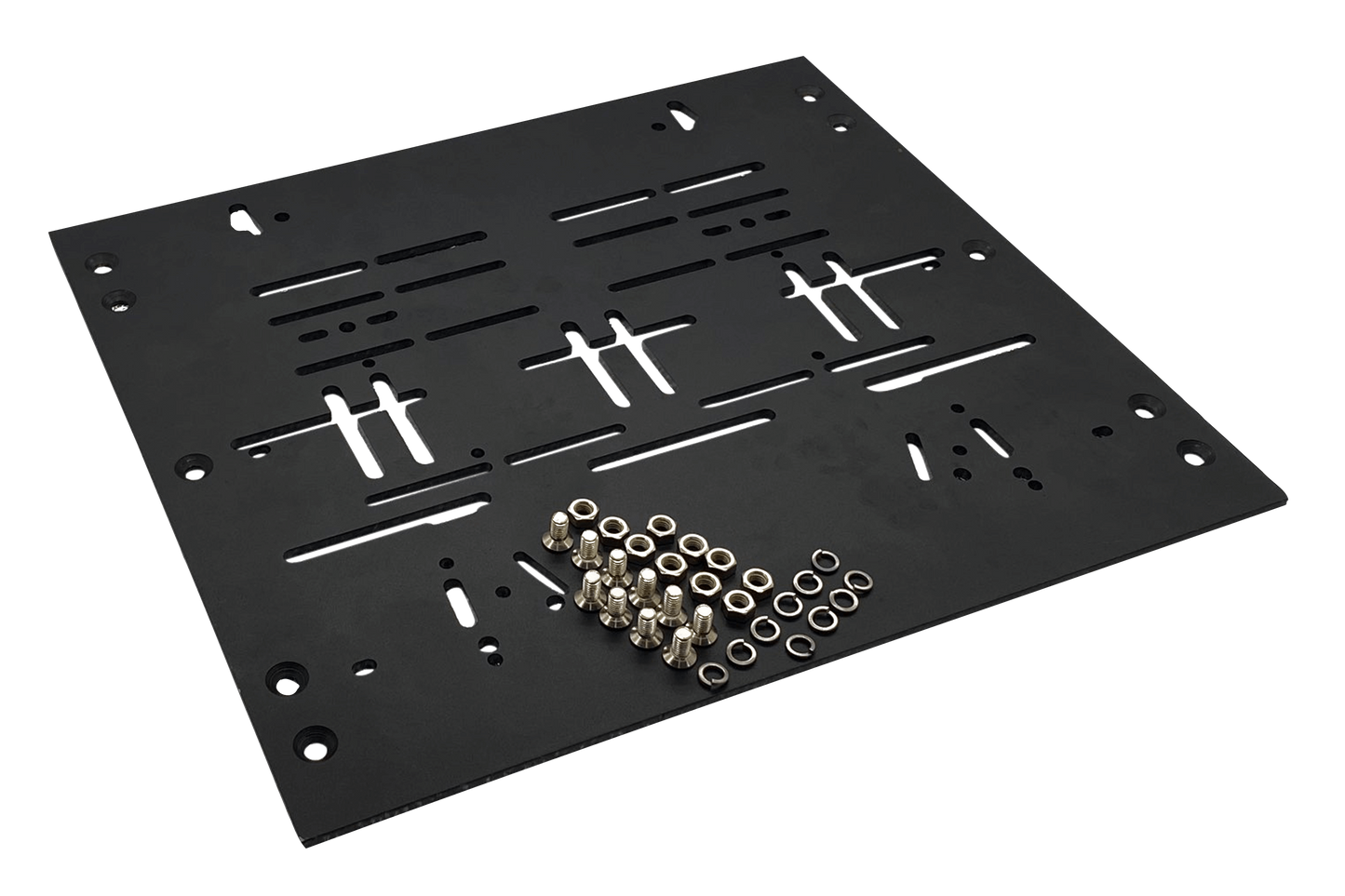 We're Experts

Our team of experts have experience on the track and on the sim. We'll do everything we can to help you set up the exactly what you need, making sure you don't miss a thing.

Ask us a Question

Quick Shipping

Everything that is in stock will ship the same day. We know you're eager to get in the racing seat, and we'll do everything we can to make sure it arrives safely at your doorstep.

Safety Matters

Even while racing on the sim, it is important to put safety first. Our collection of safety apparel contains gaming specific and FIA/SFI certified, top of the line products.

Shop Safety
Fanatec®
We offer the best products from the top in the industry. The 100% custom motor was developed in Germany specifically for sim racing. It delivers sensational performance thanks to patented FluxBarrier technology, communicating the nuances of force feedback detail to your hands with remarkable clarity.
Don't miss a race.
View our calendar for the latest race information and how to register. Get yourself in the hot seat and start racing today.
Event Calendar