Trak Racer® TR80 Racing Simulator MK5
Regular price
$669.00 USD
Regular price
$599.00 USD
Sale price
$669.00 USD
Unit price
per
Sale
Sold out
The product is out of stock
The TR80 has been designed with experience gained since Trak Racer started in 2008. The base structure is 80 × 40mm high-end aluminium T-Slot extruded profile, anodized in black. Your choice of wheel mount will be supported by 80 × 40mm high-end aluminium T-Slot extruded profile wheel uprights, also anodized in black and supported with Trak Racer-Signature Corner Brackets - mounted to the side for additional support.
Heavy-duty anodized black 90-degree brackets connect the frame and laser cut carbon steel plates allow you to attach your peripherals. The TR80 is an entry level cockpit that is also capable of supporting Direct Drive Force Feedback systems, and of course, is also Belt Drive Wheel Ready.

The TR80 is pre-drilled and for all popular steering wheels, pedals and shifters on the market and comes with your choice of 5 Stiffened Wheel Mounts for No-Flex Racing as well as options for pedal deck, shifter mount and more.

Key Benefits of TR80 MK5:

Rigid 80mm x 40mm thicker-walled Aluminium Extrusion Profile - Anodized Black
Hybrid Pedal Plate - Adjust the pedal height and angle between GT (low) and Formula (high)
Side-Mounted Wheel Uprights with 80 x 40mm Heavy Duty Brackets
780mm High Wheel Mount Uprights (Compatible with TR One Wheel System)
Seat Slider Rails Included
Over 30 optional accessories
Compatible with TR ONE Wheel and Shifter Mounting Systems

About the TR One Wheel Mounting System
The TR One Wheel System will allow you to purchase updated wheel mounts that fit the base (and most expensive) part of the kit.

The base kit (Part Number: TR80-NWMA) consists of 2 High-Quality 80x40mm Aluminium Profiles and 4 Red Anodised Aluminium Plates. Optional wheel mounts include a wheel deck and direct-drive front mounting plate. The plates themselves are extremely rigid and have a lot of adjustment for angle and forward/backwards fine-tuning - to get a perfect position!
The Trak Racer accessory range is also constantly evolving to offer over 30 add-on options including speaker mounts, monitor stands, bass shaker mounts, keyboard mounts and more. Designed and Engineered in Australia.

What's Included
Wheel Mount - TR One Front Mounting Wheel Mount for Simucube, VRS, Accuforce, OSW, Mige, Fanatec Direct Drive Wheels (Podium, CSL and Pro) and more
Pre-Drilled Hybrid Adjustable Pedal Mount
Seat Slider
Set of 10 Cable Ties
Red Coloured Strips
80mmm x 40mm Black Anodized Aluminium Chassis
80mm x 40mm Black Anodized Aluminium Wheel Supports
All Mounting Screws, Brackets and Fixtures included
Assembly Tool Kit Included
Share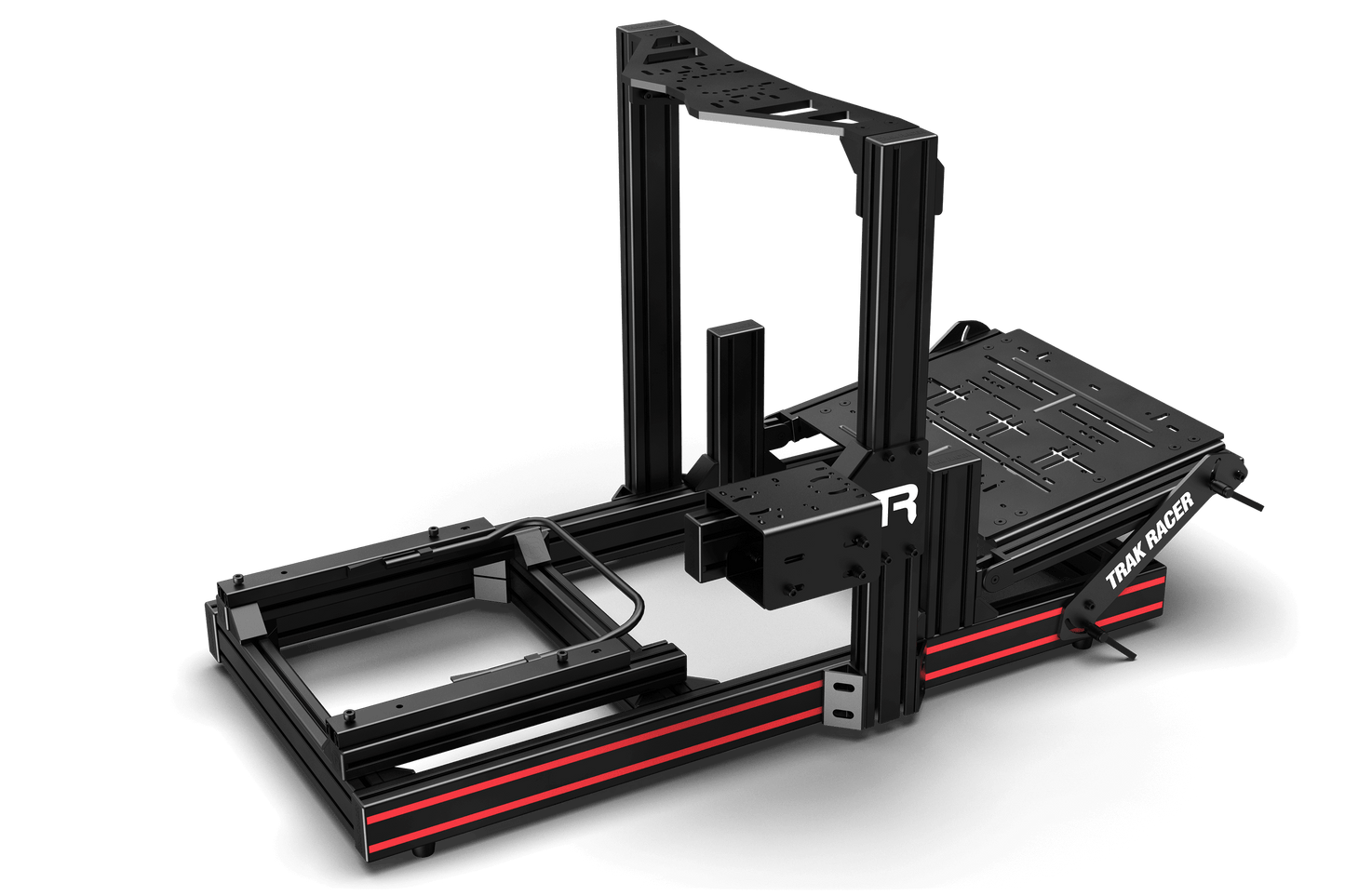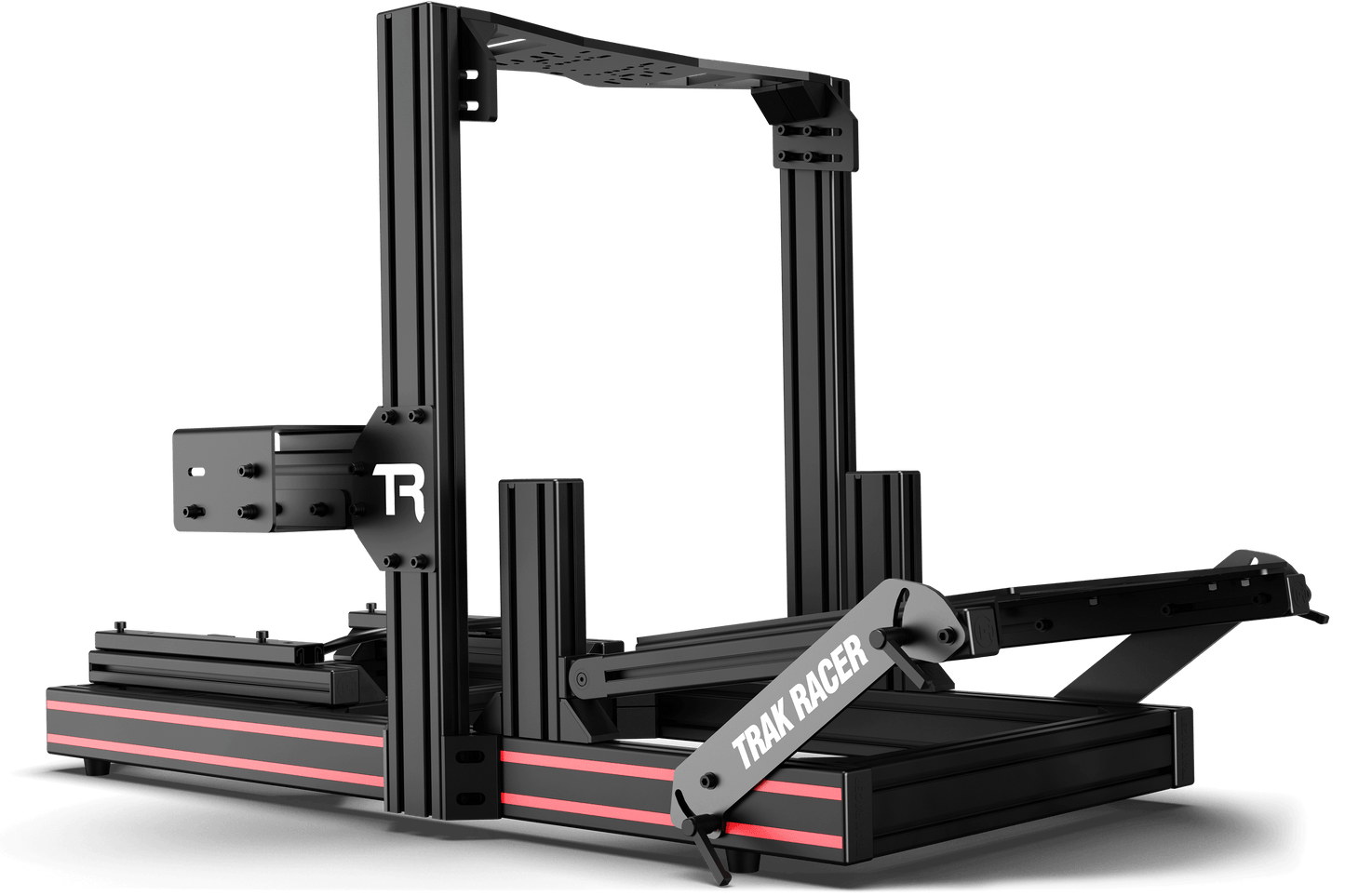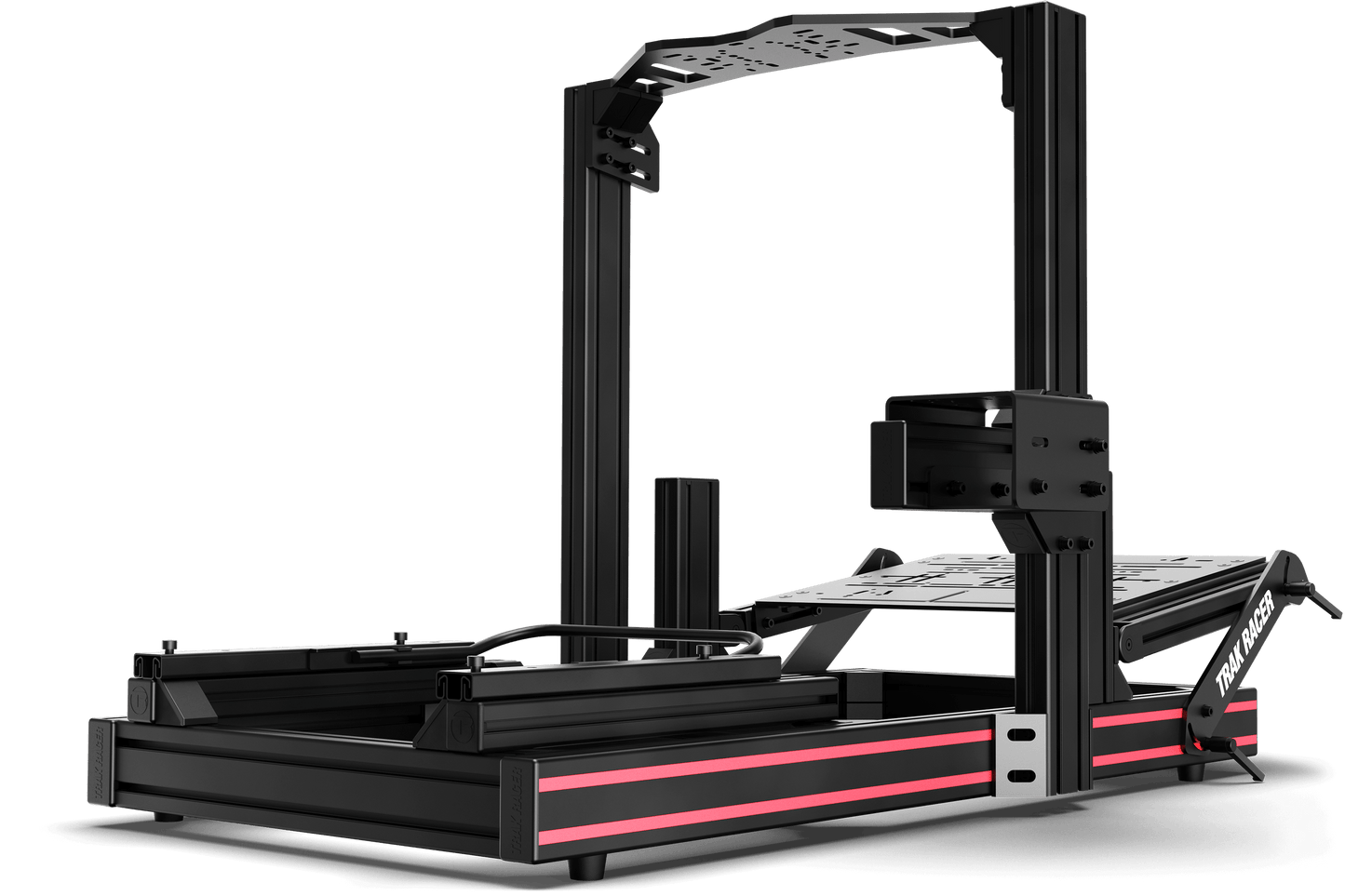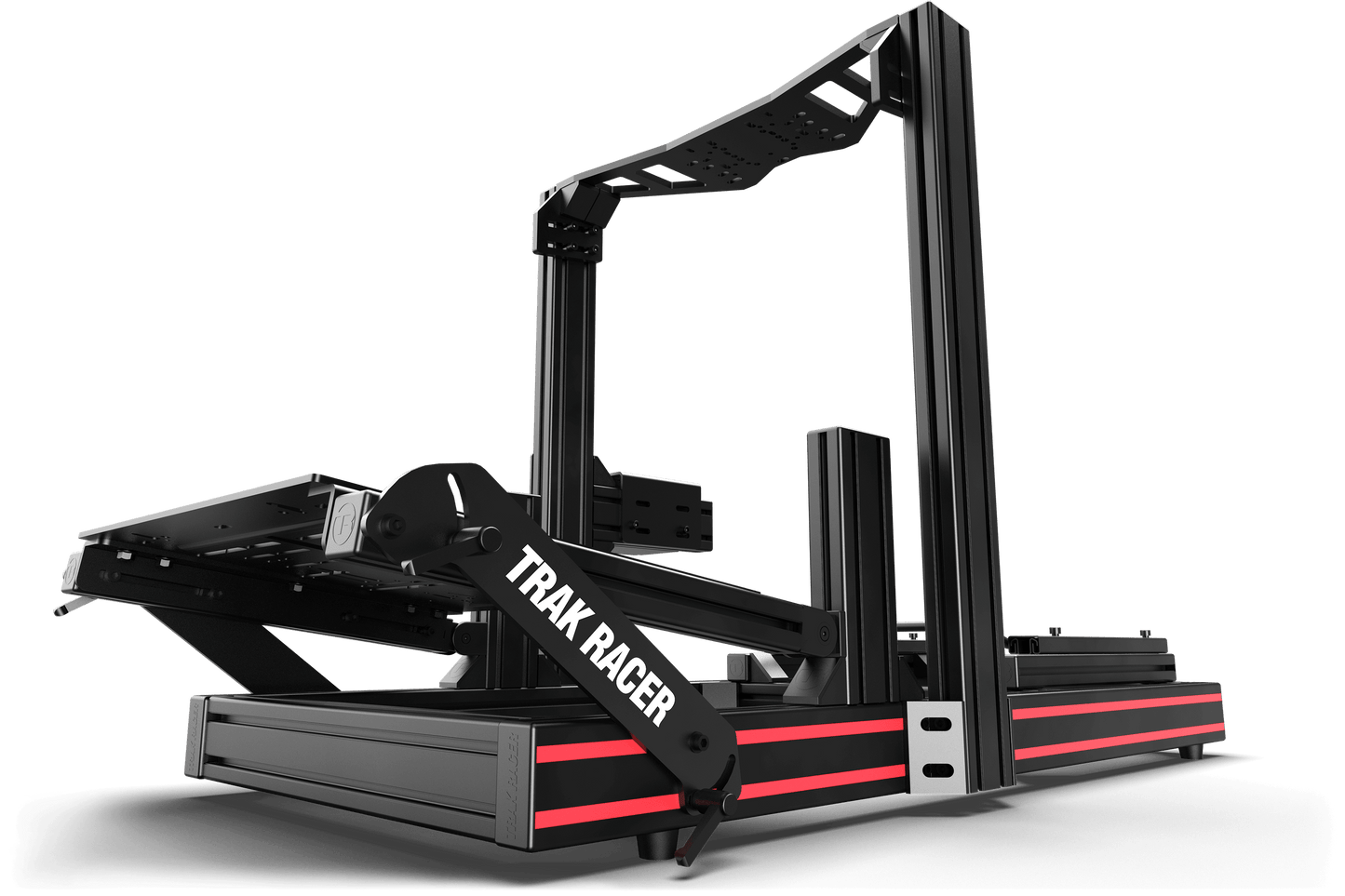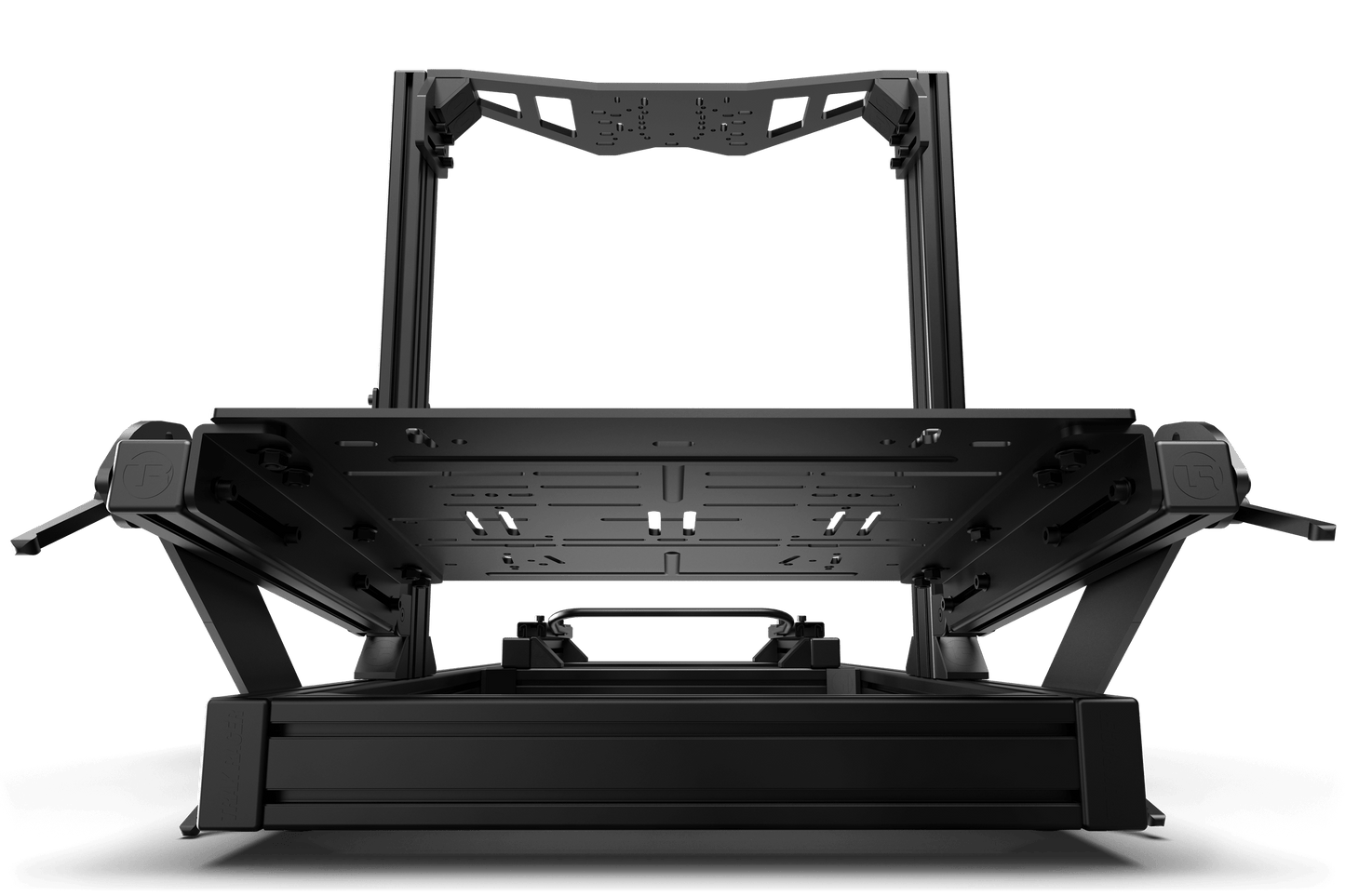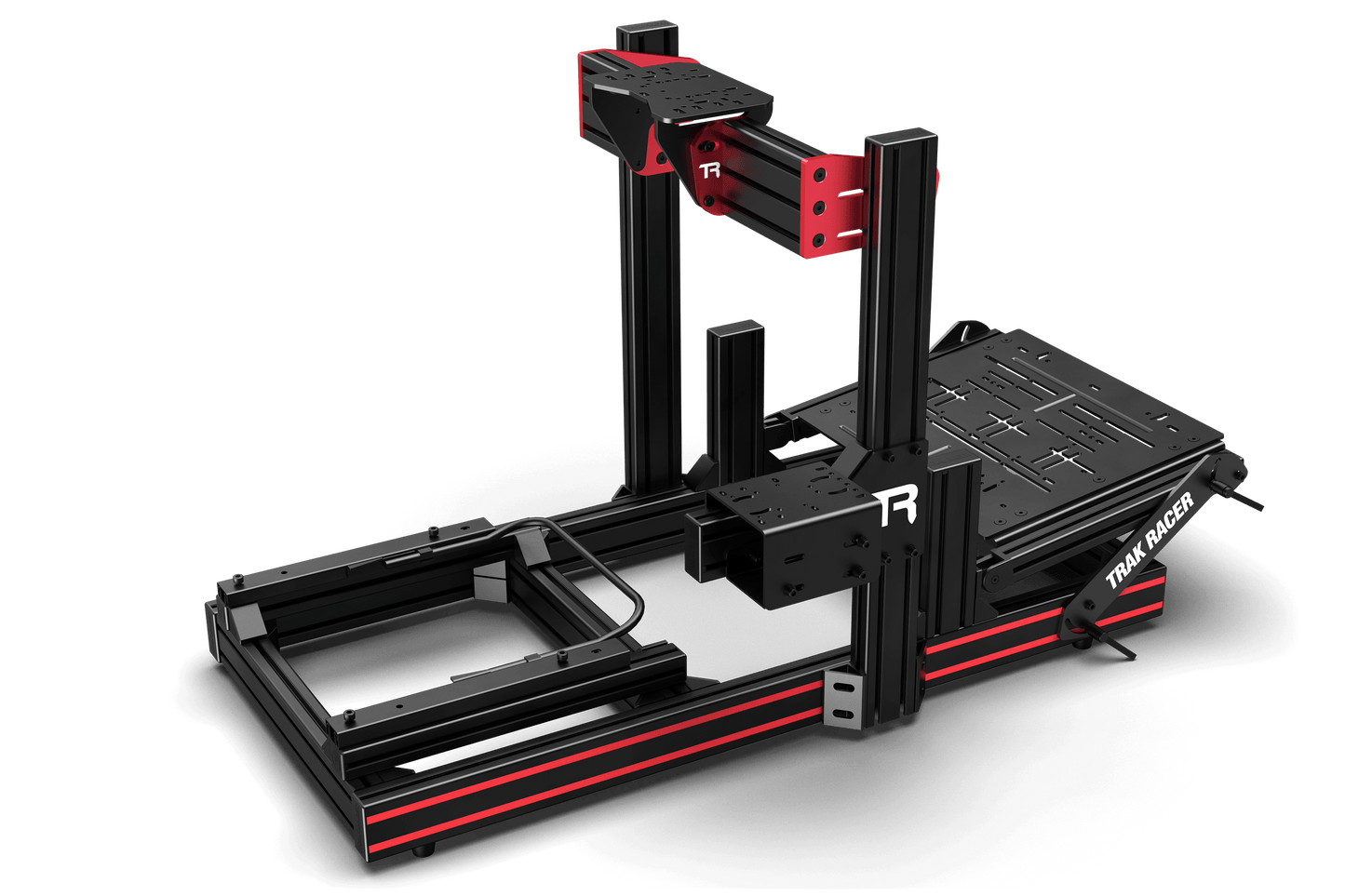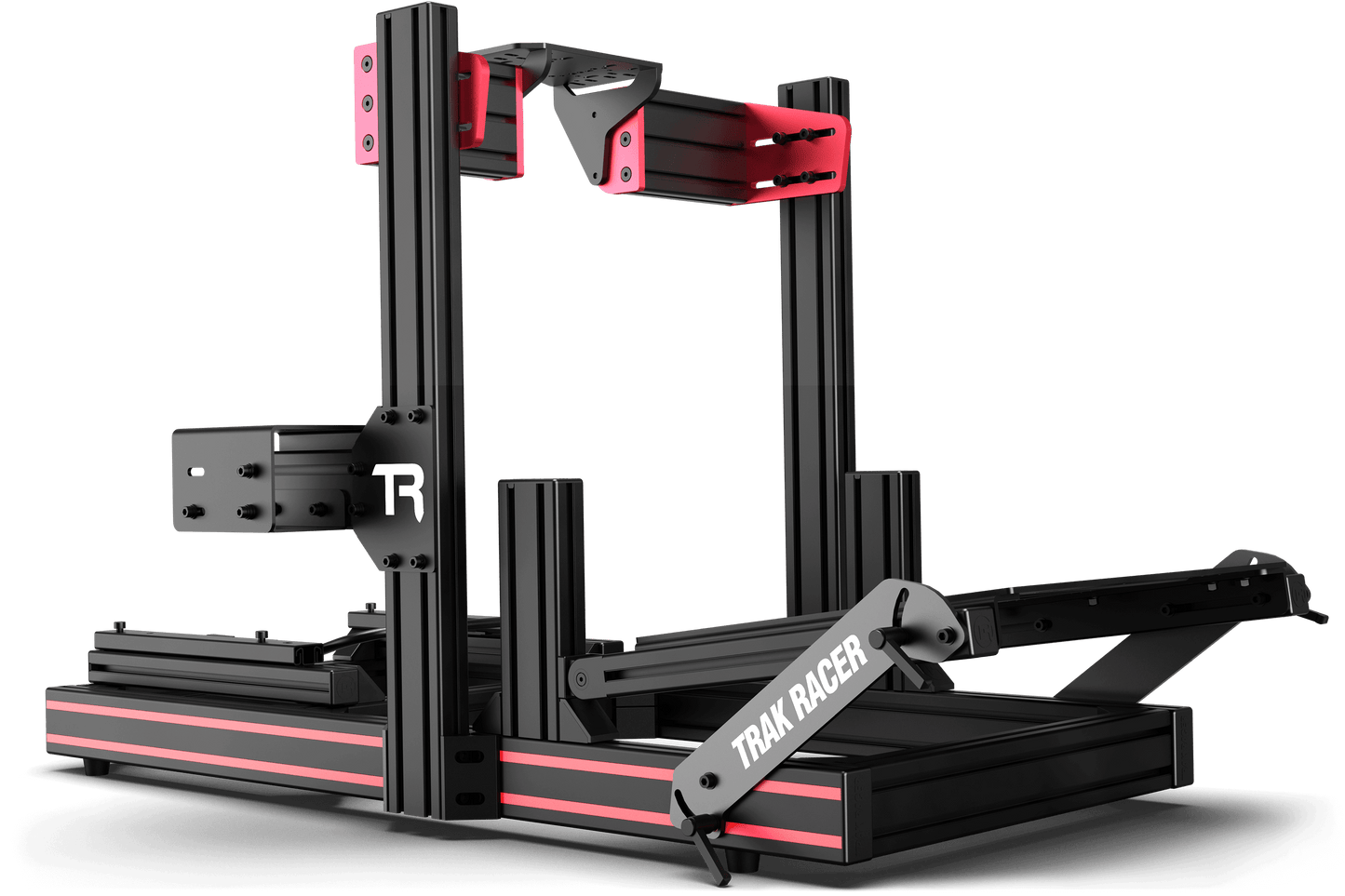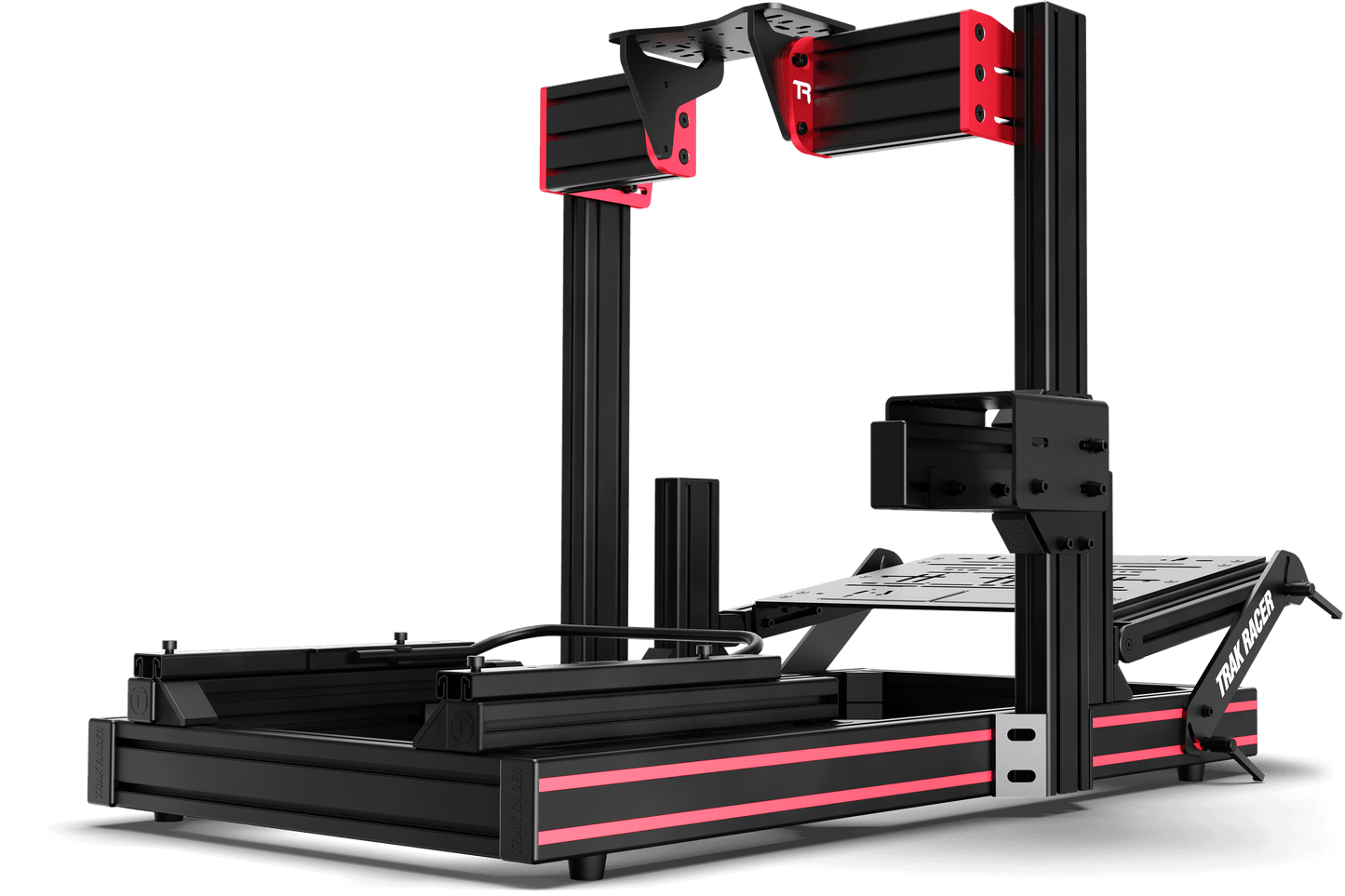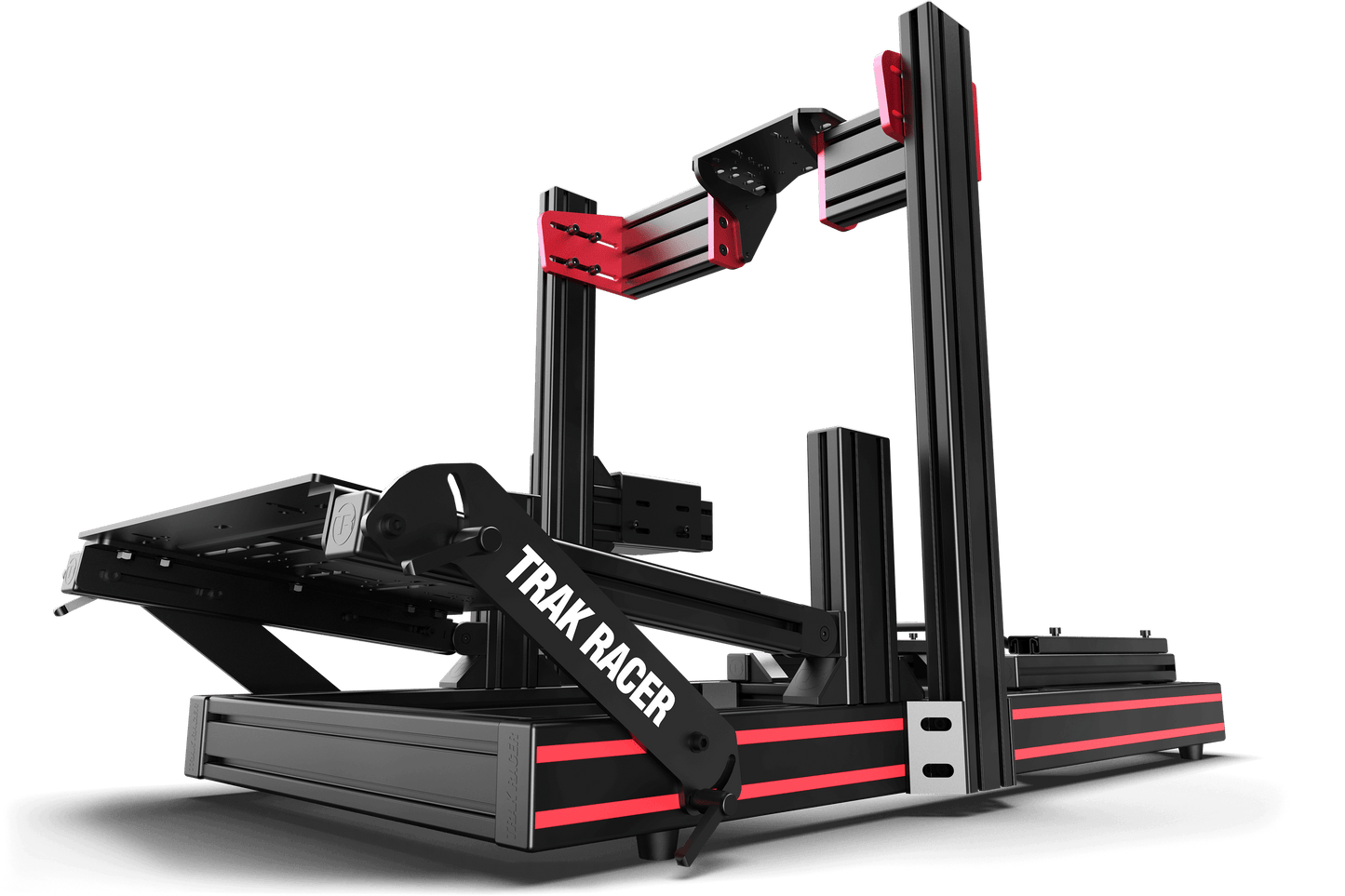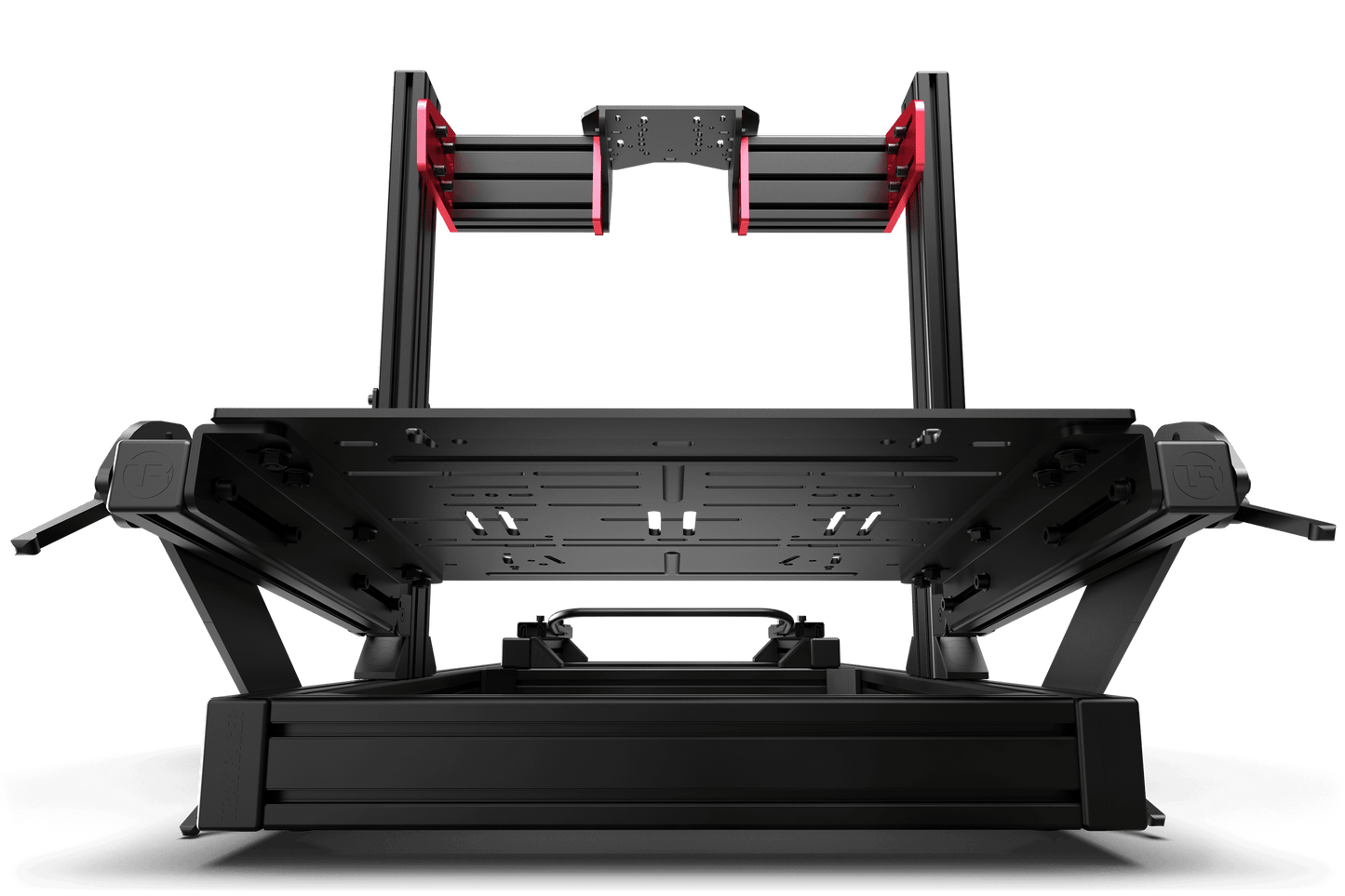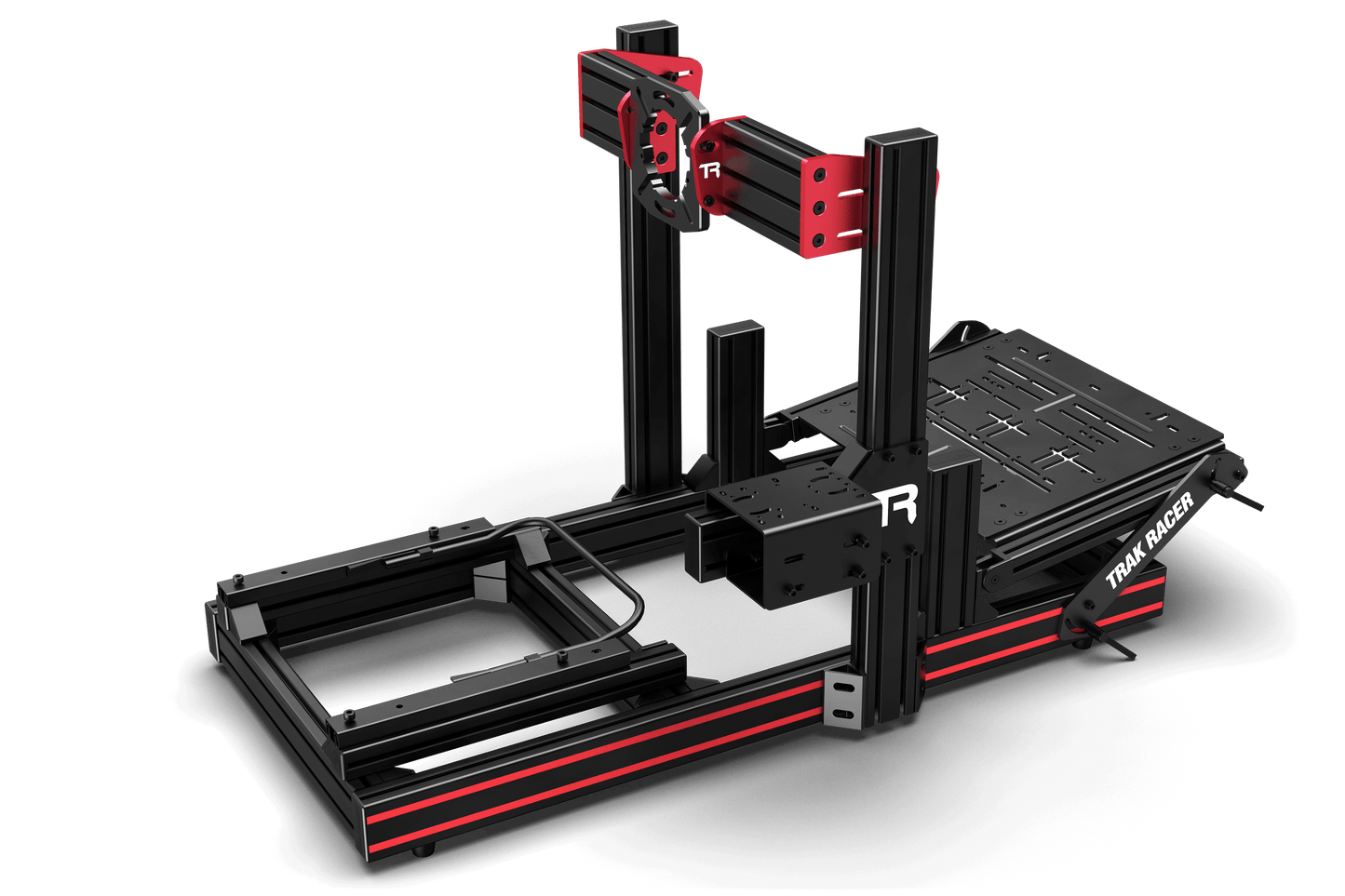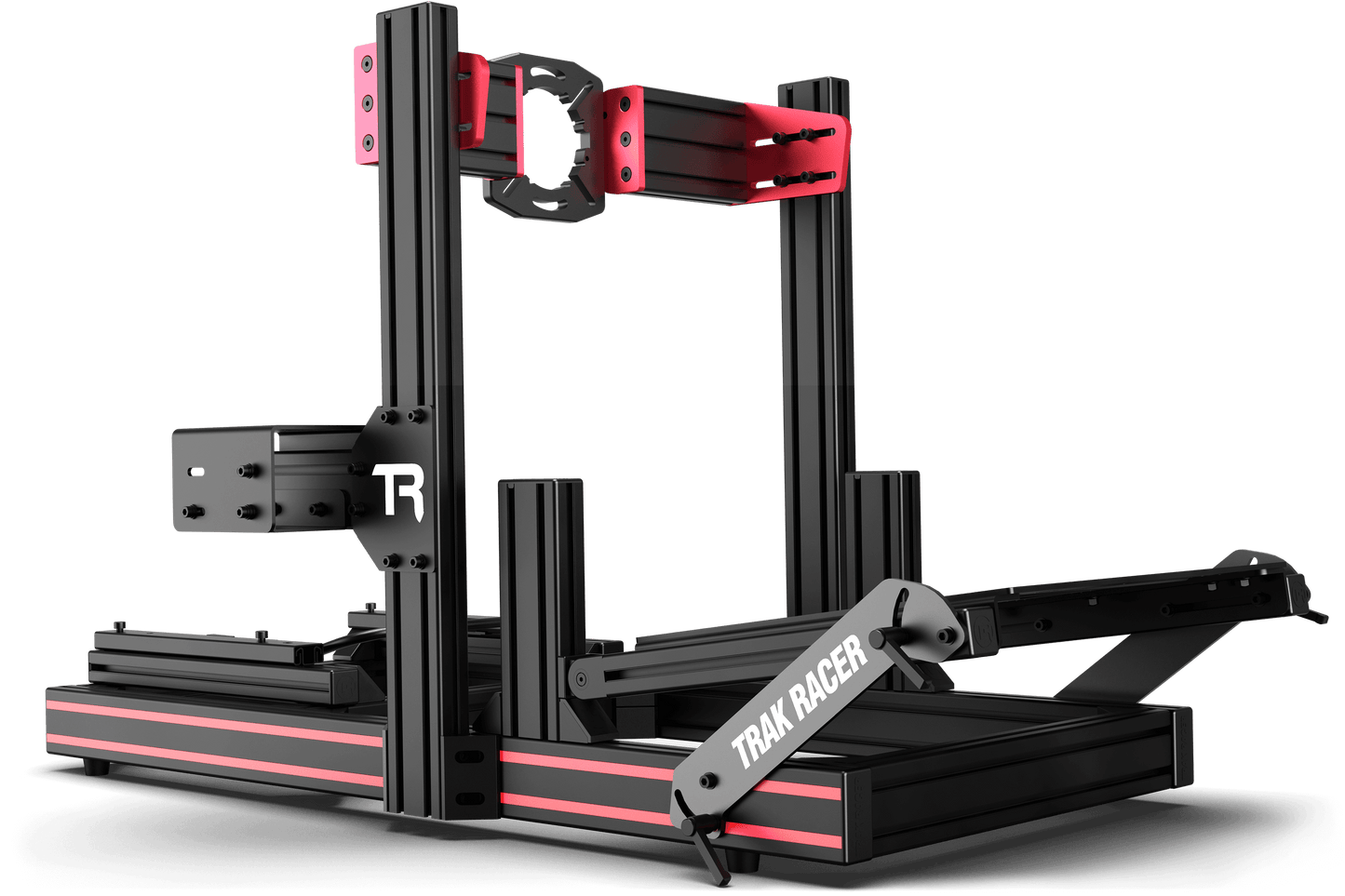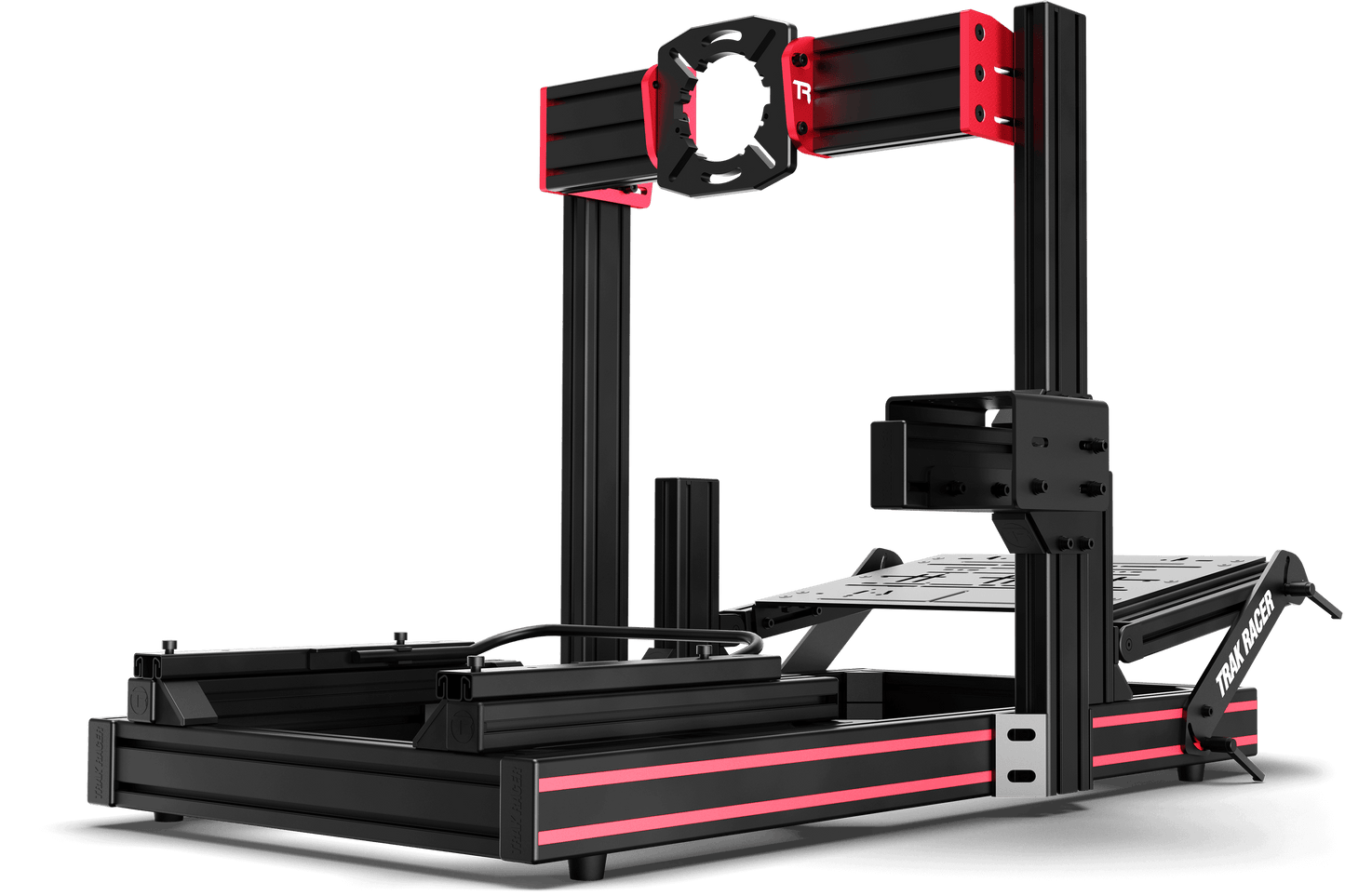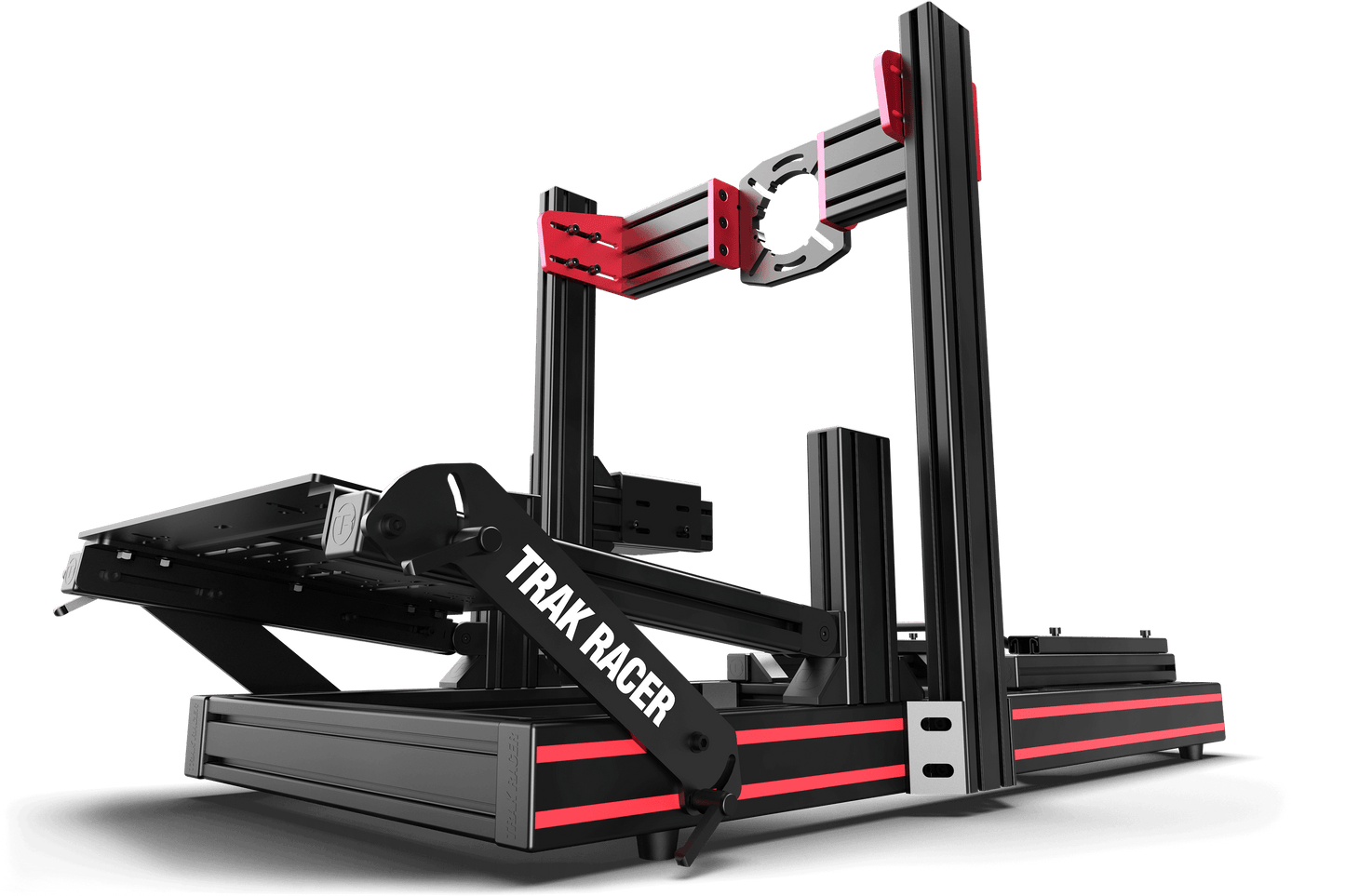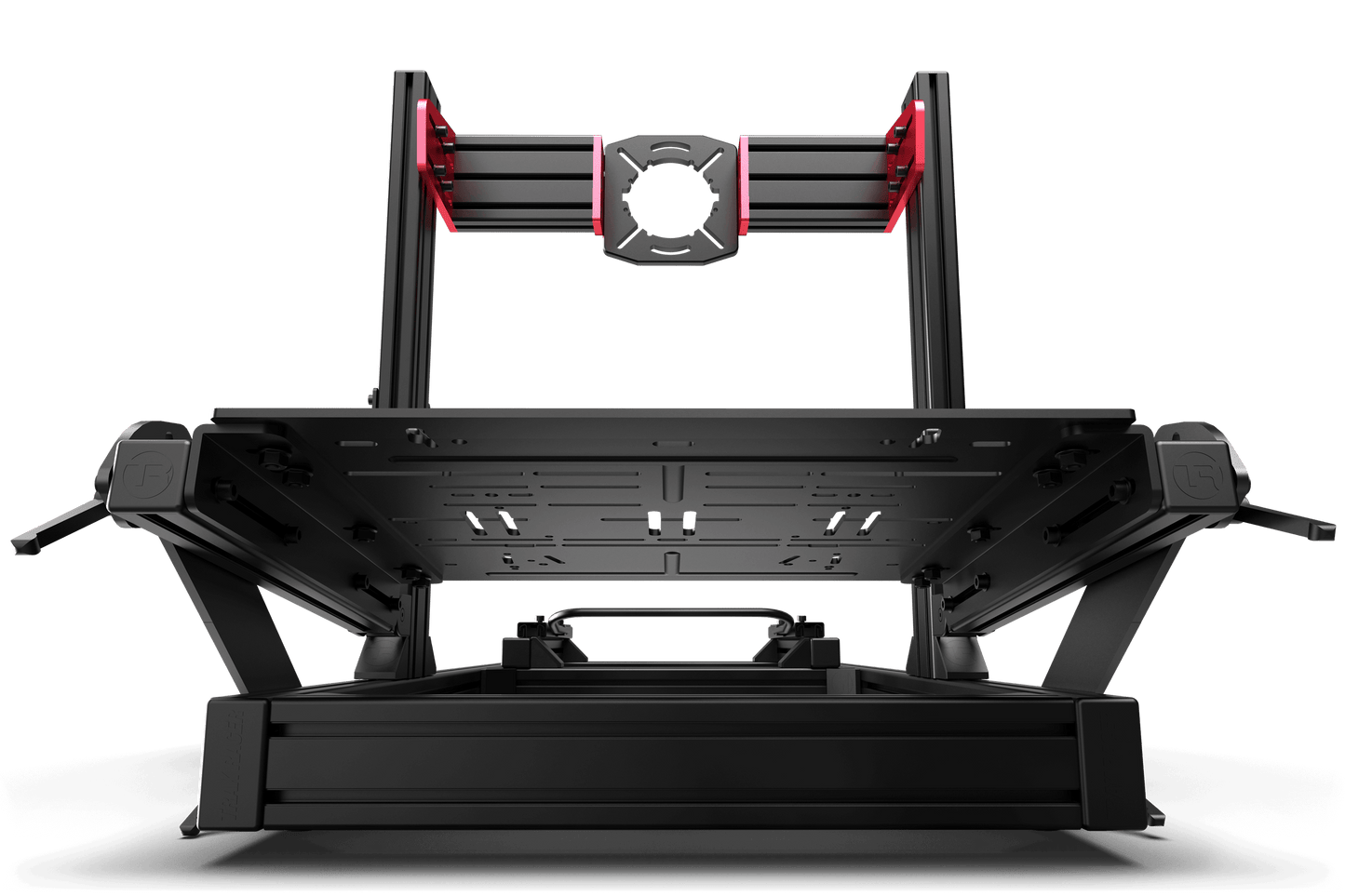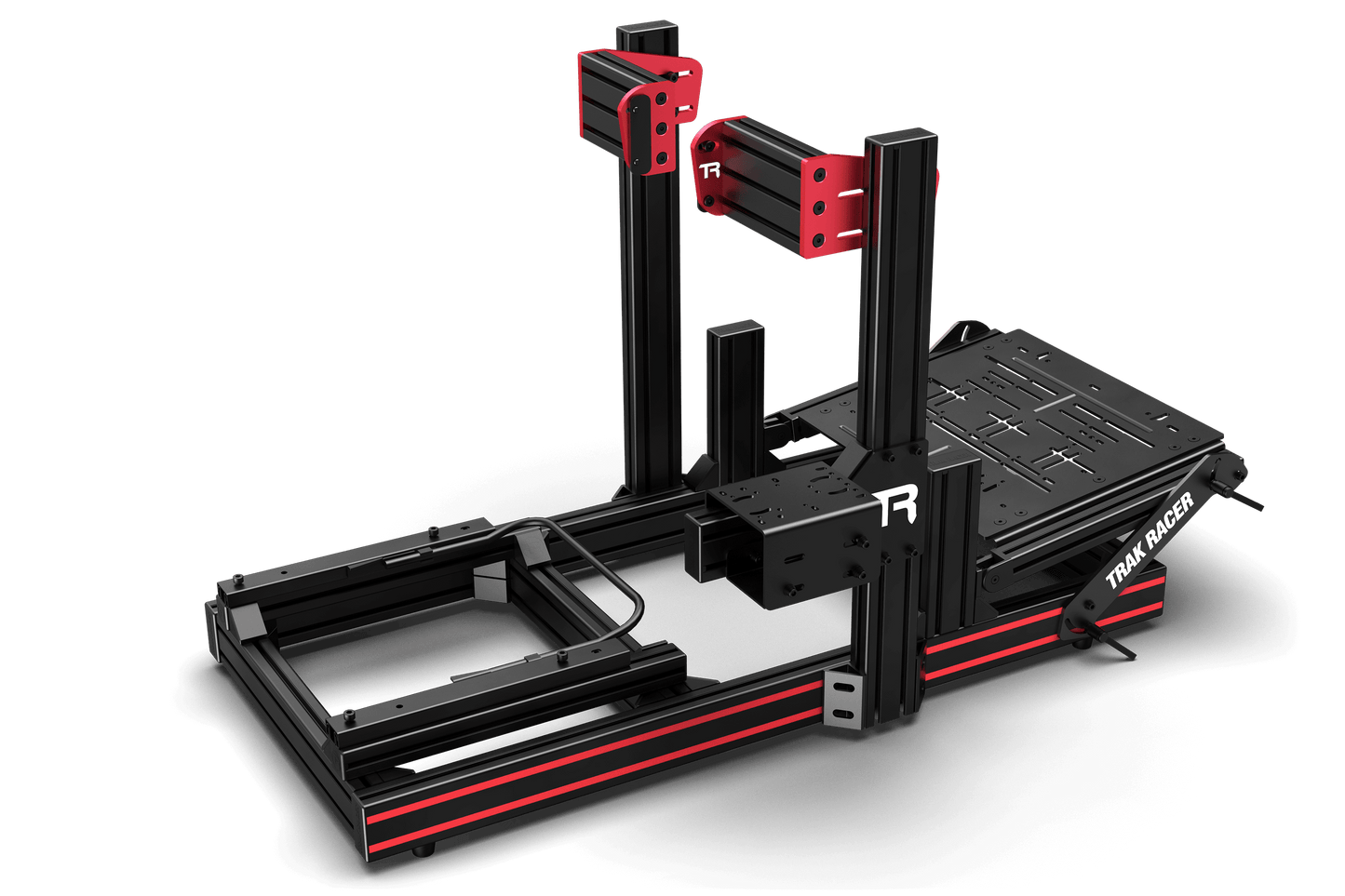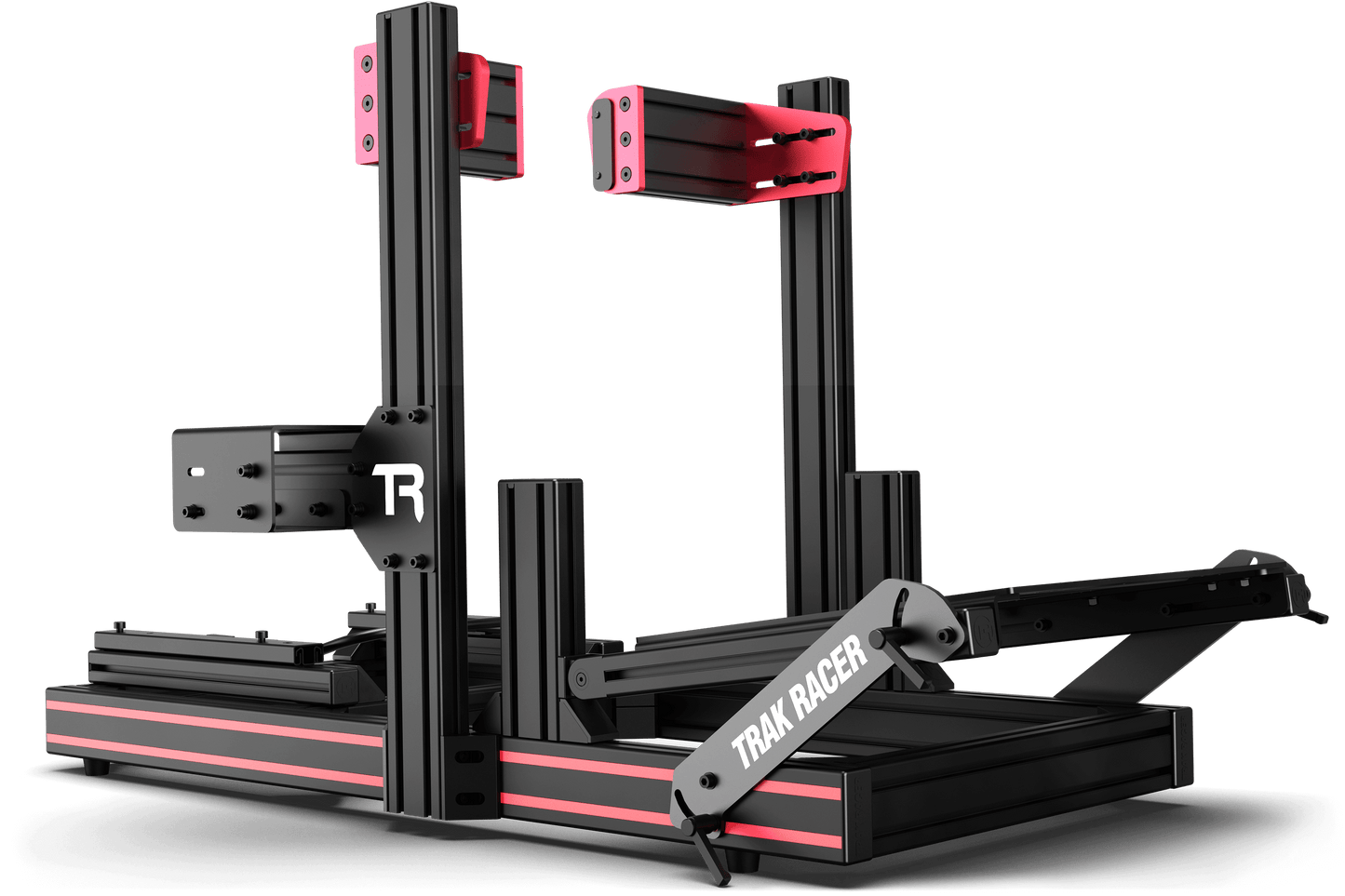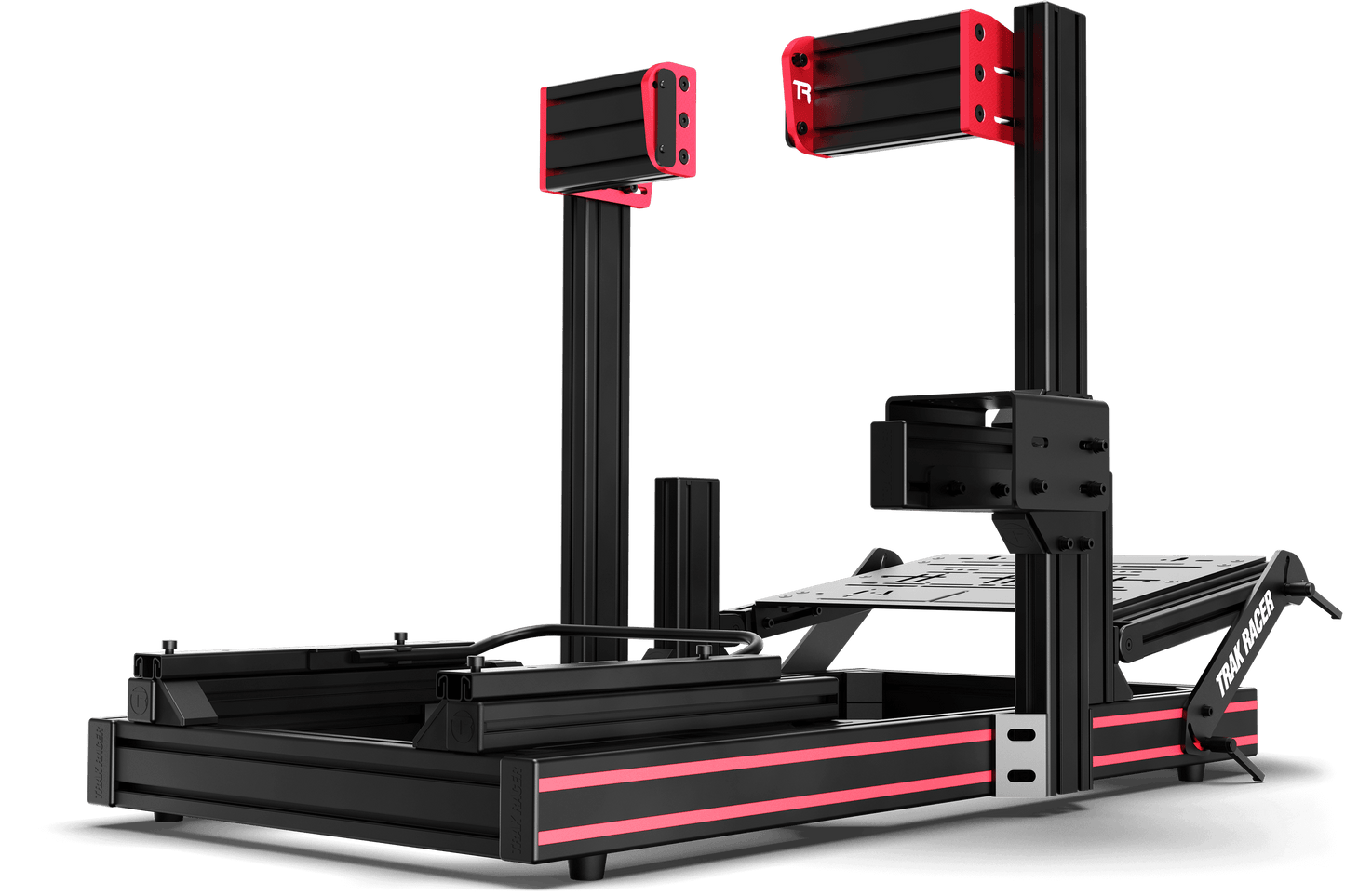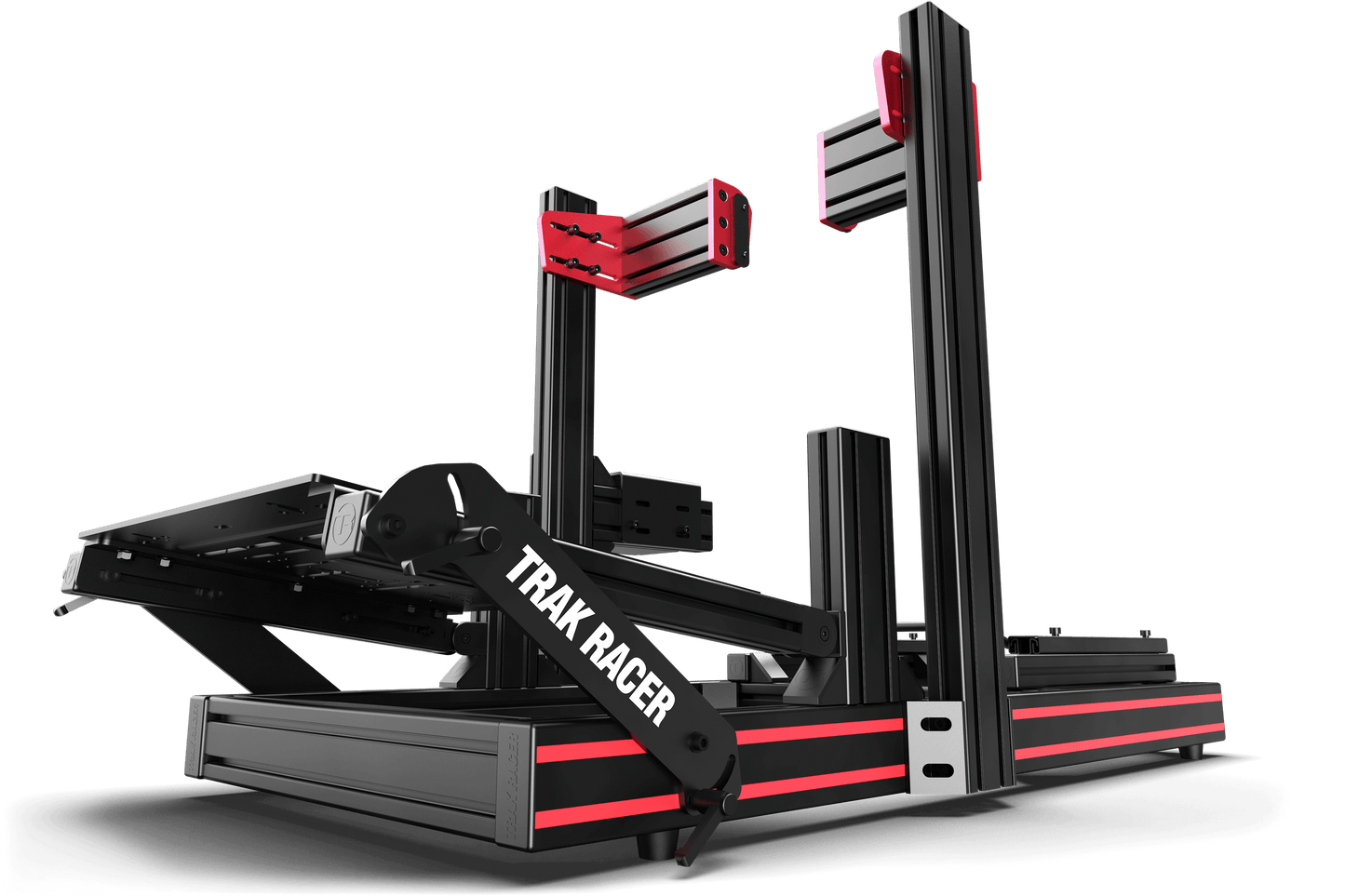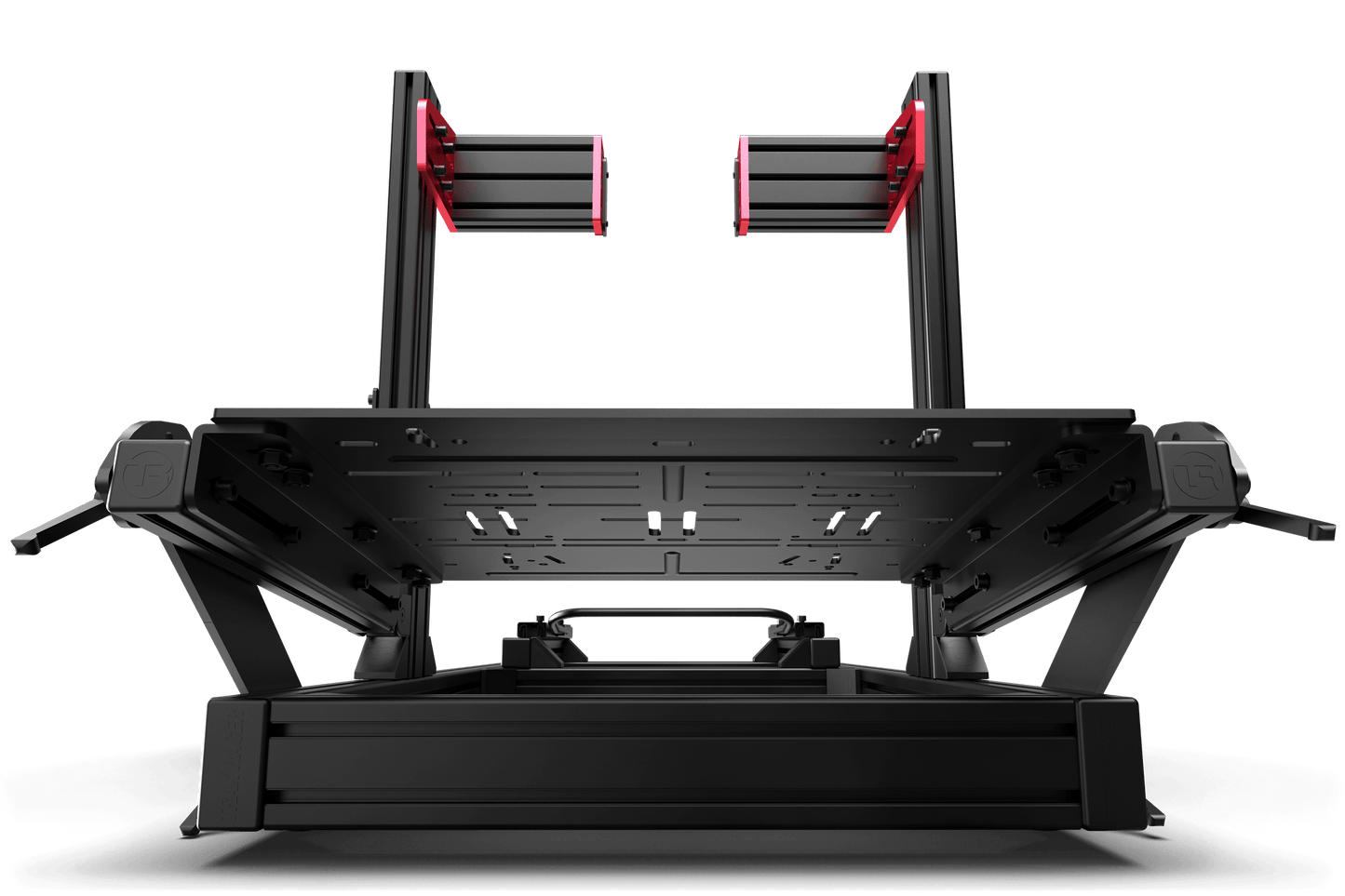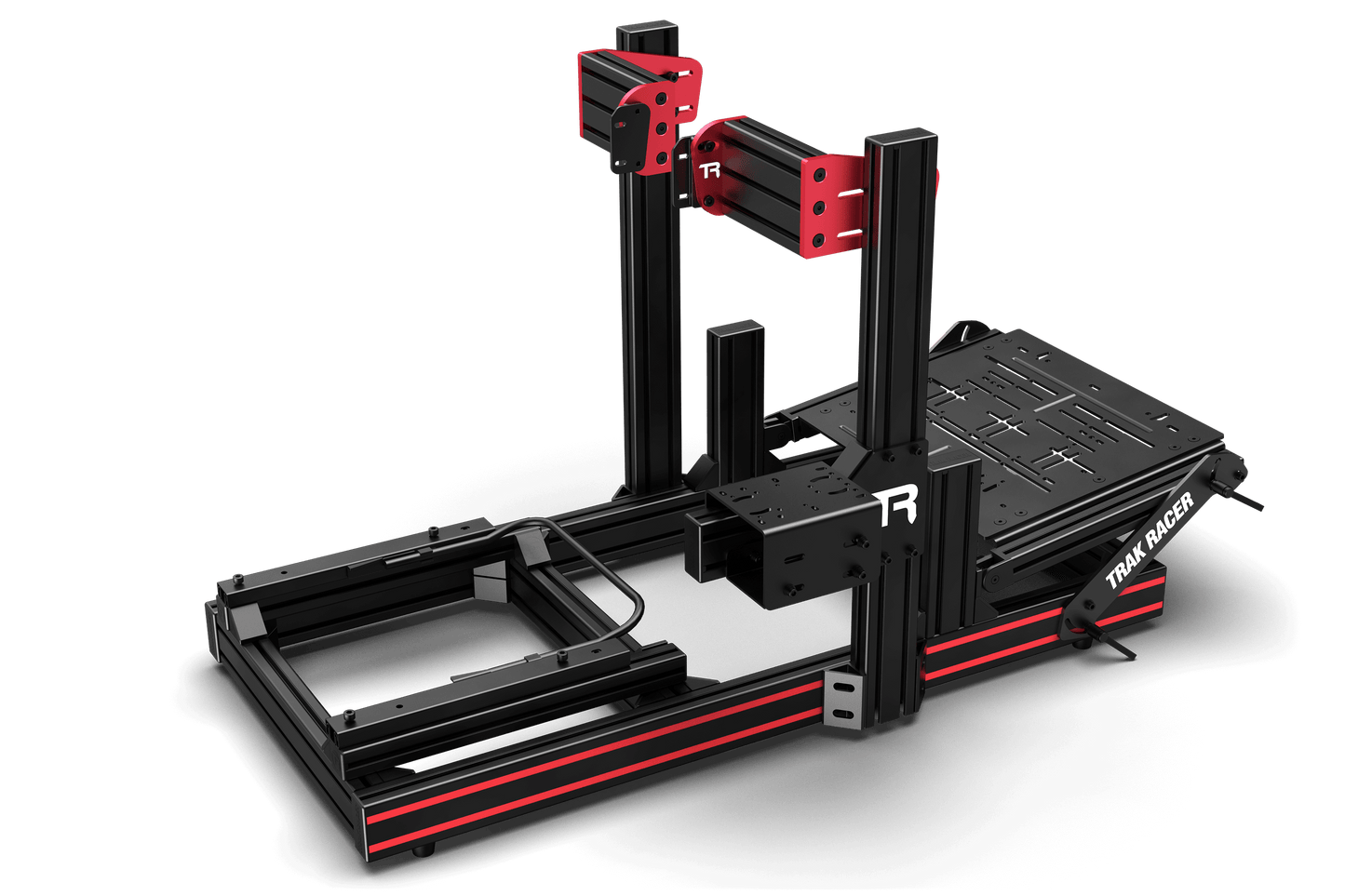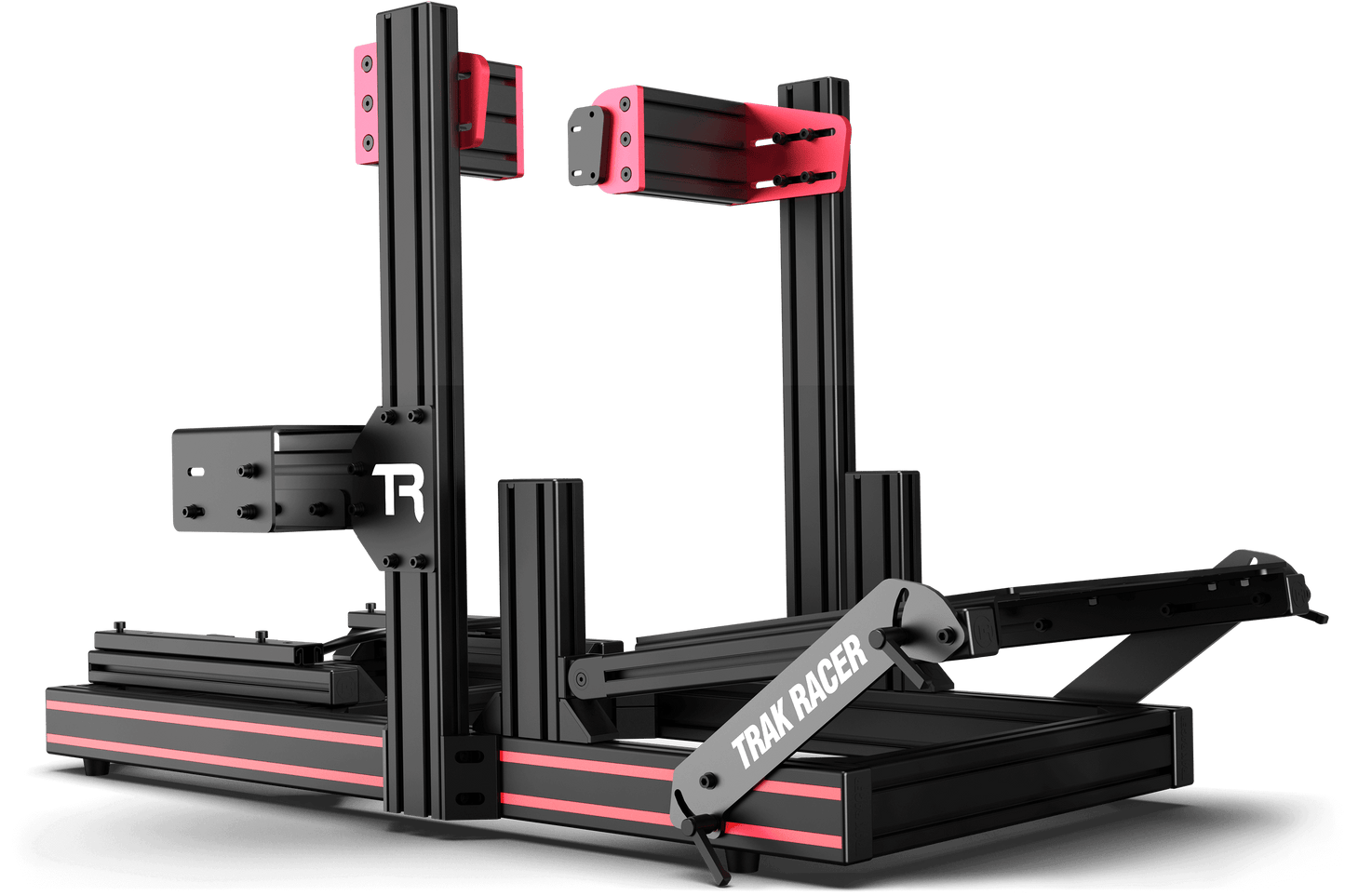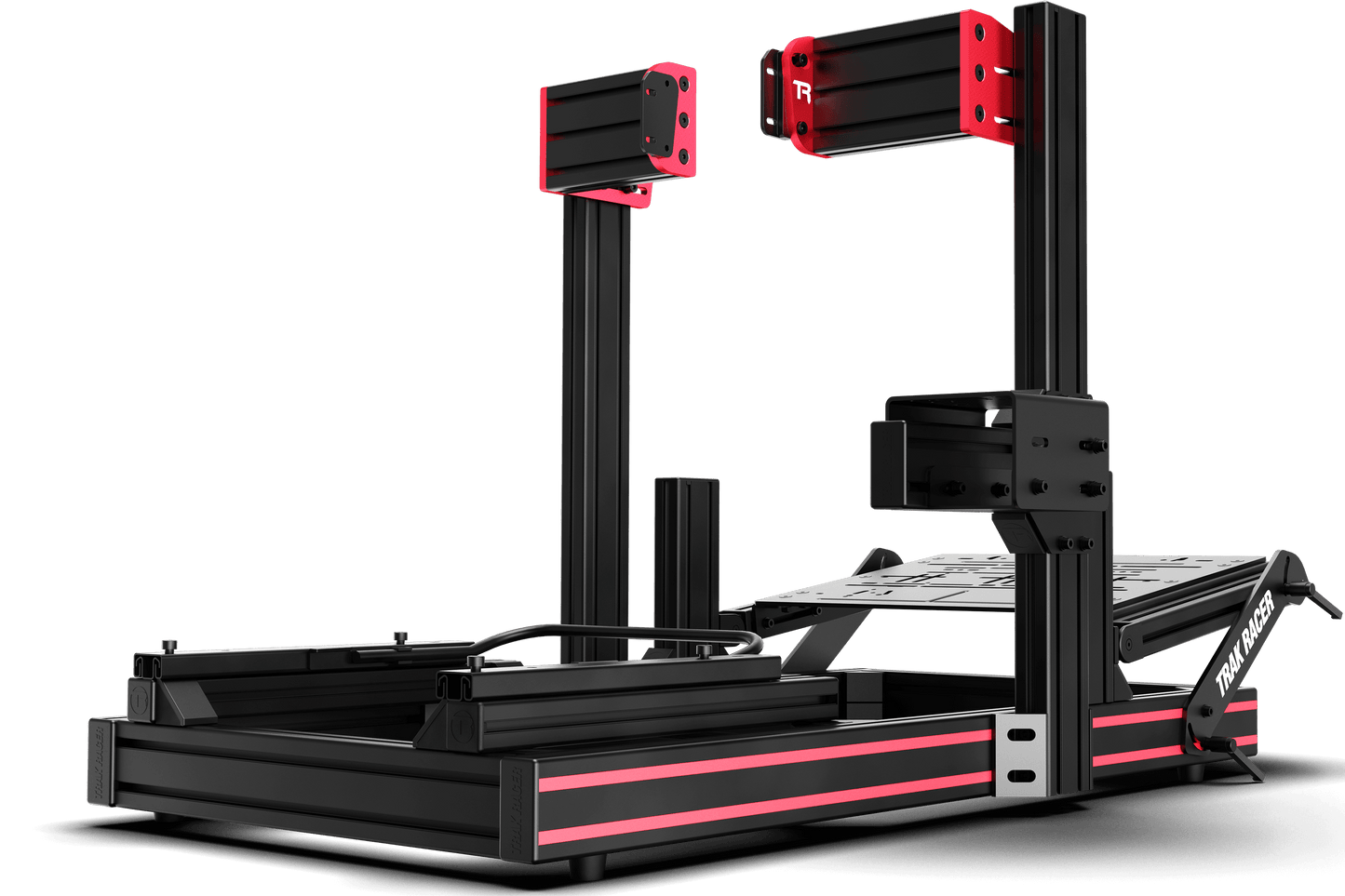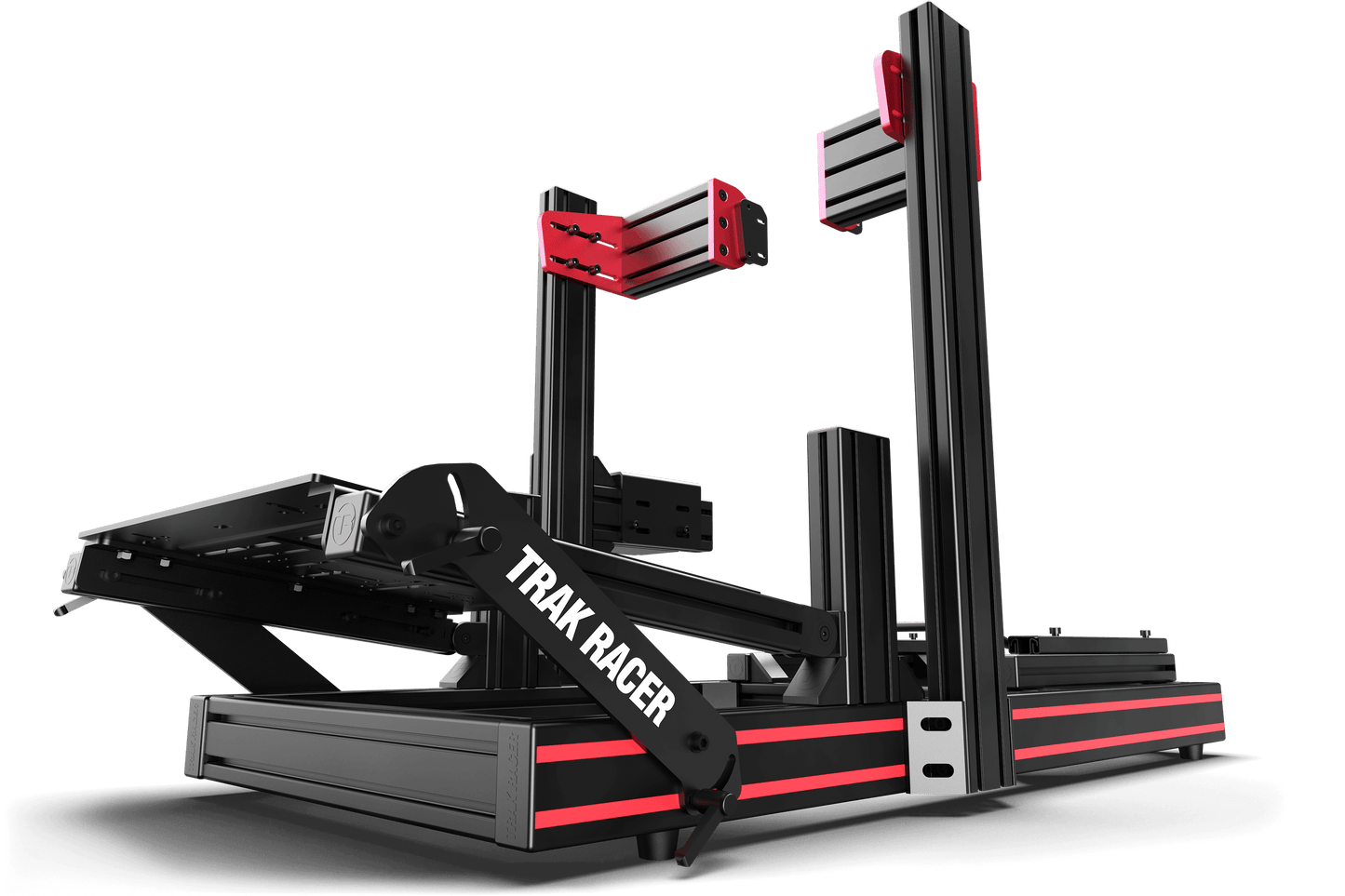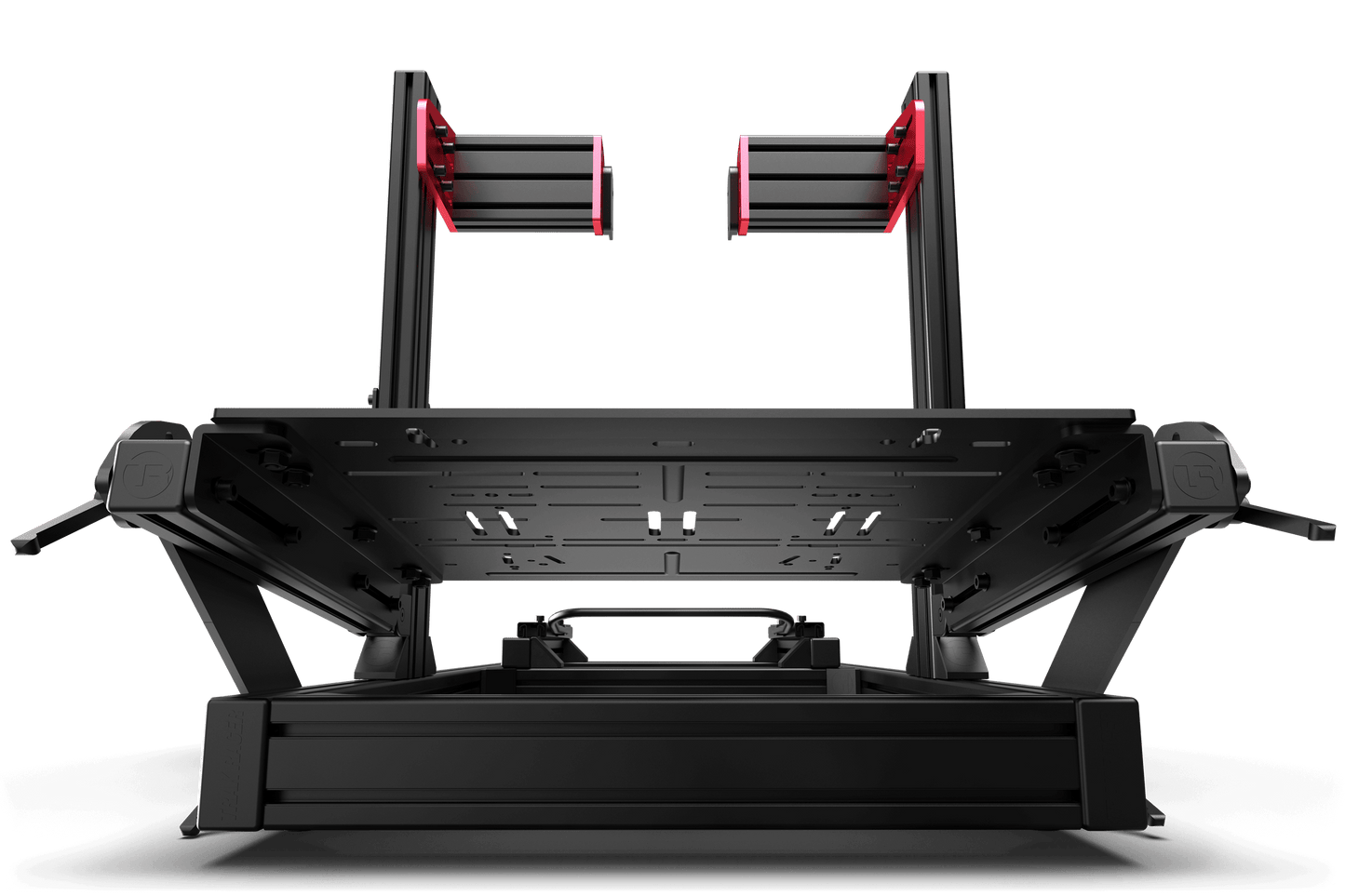 We're Experts

Our team of experts have experience on the track and on the sim. We'll do everything we can to help you set up the exactly what you need, making sure you don't miss a thing.

Ask us a Question

Quick Shipping

Everything that is in stock will ship the same day. We know you're eager to get in the racing seat, and we'll do everything we can to make sure it arrives safely at your doorstep.

Safety Matters

Even while racing on the sim, it is important to put safety first. Our collection of safety apparel contains gaming specific and FIA/SFI certified, top of the line products.

Shop Safety
Fanatec®
We offer the best products from the top in the industry. The 100% custom motor was developed in Germany specifically for sim racing. It delivers sensational performance thanks to patented FluxBarrier technology, communicating the nuances of force feedback detail to your hands with remarkable clarity.
Don't miss a race.
View our calendar for the latest race information and how to register. Get yourself in the hot seat and start racing today.
Event Calendar